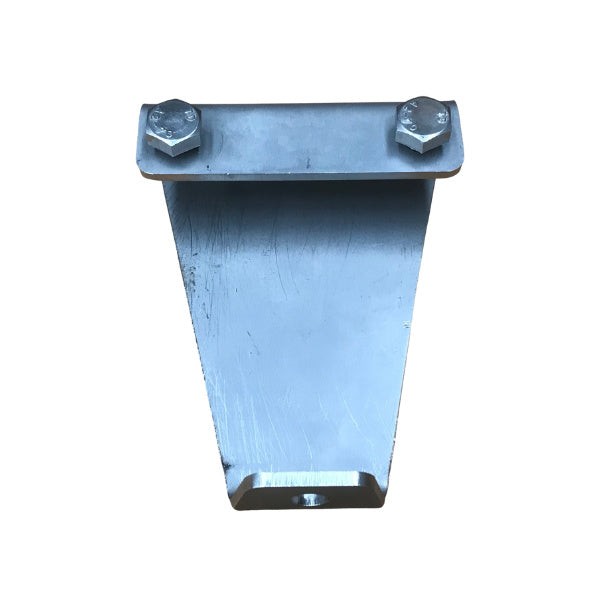 Umbrella | Awning | Canopy Bracket | Heliosa models
Description

Why buy From Us

Shipping
Versatile Strut Mounting Bracket for Heliosa 11/44/66/Seaside Heaters - Secure and Flexible Installation
Upgrade your outdoor heating system with our high-quality Strut Mounting Bracket, specifically designed for Heliosa 11, 44, 66, and Seaside heaters. This versatile accessory provides a superior solution for securely mounting your heaters onto horizontal or inclined struts, offering maximum stability and adjustability for optimal heating performance.
Secure and Adjustable Mounting
Our Strut Mounting Bracket is designed to accommodate struts up to 20 mm wide, ensuring a secure and reliable attachment. Whether you have horizontal or inclined struts, this bracket offers a superior solution for positioning your heater in line with the strut or perpendicular to it, allowing for customizable heating angles based on your specific needs and preferences.
Rigid Fixing for Enhanced Stability
Say goodbye to slippage and unwanted movement of your heaters! Our Strut Mounting Bracket features dual clamping bolts that provide a rigid fixing of the heater, eliminating any potential slippage or instability. Enjoy the peace of mind that comes with a securely mounted heater, ensuring consistent and reliable warmth for your outdoor space.
All-Weather Durability
Constructed from durable stainless steel 304, our Strut Mounting Bracket is built to withstand the elements and ensure all-weather use. You can trust that your bracket will maintain its integrity and functionality, even in challenging outdoor conditions. Experience long-lasting performance and protection for your Heliosa heaters.
Compact and Practical Design
With its compact dimensions of 80 x 100 x 26 mm, our Strut Mounting Bracket offers a practical and unobtrusive solution for mounting your heaters. Its sleek and low-profile design seamlessly integrates with the aesthetics of your outdoor space, providing a clean and professional appearance.
Easy Installation Options
Choose the installation option that suits your specific requirements. Our Strut Mounting Bracket gives you the flexibility to select either the hex bolt for a permanent fixture or the winged bolts for ease of removal. Customize your installation based on your preferences and enjoy the convenience of effortlessly adjusting or relocating your heaters as needed.
Elevate your outdoor heating experience with our versatile Strut Mounting Bracket for Heliosa 11, 44, 66, and Seaside heaters. Enjoy the secure and adjustable installation, enhanced stability, and all-weather durability this bracket provides. With its compact design and easy installation options, this accessory is the perfect complement to your outdoor heating system.
Choose our Strut Mounting Bracket today and ensure a reliable and efficient heating solution for your outdoor space. Experience the convenience, versatility, and performance it offers, allowing you to enjoy warmth and comfort in style.
Peace of mind 30 day returns policy! Find out more here.
Price match guarantee*. Get more details here.
Review Rewards Program! Check it out here.
We provide customer service, via online chat, email, and phone 7 days a week, 7am to 10 pm. Contact us anytime!
Shipping FREE on a range of items!
For bulky items we have multiple items to reduce shipping costs:
Shipping to door, calculated at the product, cart, and checkout pages.

Collect from local depots we ship to, for reduced costs.

Collect for FREE from warehouse where products are shipped from.
You can find all our delivery/shipping details here.
If you have any questions contact us anytime.