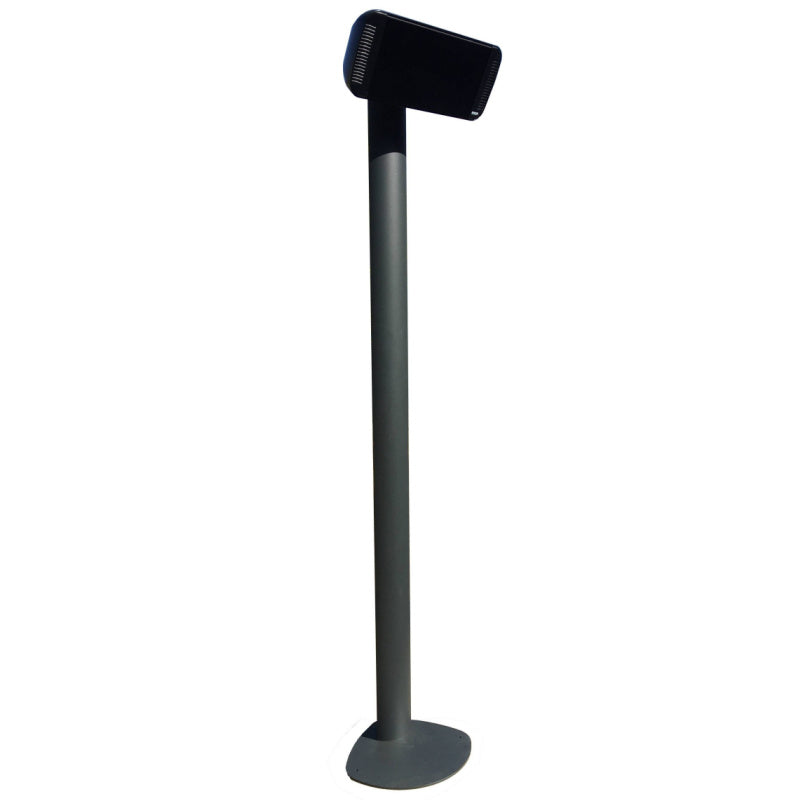 Stand for Heliosa 66 | Colonna
Description

Why buy From Us

Shipping
Introducing the Colonna Stand, a versatile attachment designed to provide mobility to your Heliosa 66 or Heliosa 66 Black heater. With its stylish look and practical features, the Colonna Stand offers convenience and flexibility for your outdoor heating needs.
Enhanced Mobility and Stylish Design
The Colonna Stand is specifically designed to match the sleek aesthetics of the Heliosa heater range, ensuring a cohesive and visually appealing setup.
At a height of 210cm, this stand is easy to lift and offers the ability to make your Heliosa 66 heater mobile, allowing you to conveniently move it wherever you need it.
Hidden Cable Feature and Triangular Base
Enjoy a clean and organized look with the hidden cable feature of the Colonna Stand. The power cable is fed through the column, providing a discreet and clutter-free appearance.
The stand features a triangular base plate, offering stability and balance for your heater setup.
Durable Construction and Finishing
The Colonna Stand is constructed with powder-coated aluminum, ensuring durability and resistance to outdoor elements.
The steel base provides added rigidity, ensuring stability when the heater is mounted on the stand.
Finished in textured Cast Iron Grey, the stand boasts an attractive appearance that complements the overall aesthetics of your outdoor space.
Flexible Mounting Options and Safety Features
The triangular base of the stand is designed with a hole, allowing it to be securely pegged into soft ground for added stability.
Additionally, you have the option to attach gazebo weights or sandbags to the stand itself for increased stability in windy conditions.
With careful positioning away from foot traffic, the stand can be safely used on its own without the need for additional weights.
Stand for Heliosa 66 | Colonna Specifications
Recommended mounting angle: 30° to 45° from horizontal.
Construction: Steel base, extruded aluminum column.
Colour: Cast Iron Grey (RAL7015).
Dimensions: 210cm in height.
Experience the convenience of mobility and the stylish design of the Colonna Stand. Easily transform your Heliosa 66 or Heliosa 66 Black heater into a mobile heating solution, allowing you to effortlessly adapt to changing outdoor heating needs. Enjoy the freedom to position your heater wherever it is most effective, creating a warm and inviting atmosphere in any outdoor setting.
Peace of mind 30 day returns policy! Find out more here.
Price match guarantee*. Get more details here.
Review Rewards Program! Check it out here.
We provide customer service, via online chat, email, and phone 7 days a week, 7am to 10 pm. Contact us anytime!
Shipping FREE on a range of items!
For bulky items we have multiple items to reduce shipping costs:
Shipping to door, calculated at the product, cart, and checkout pages.

Collect from local depots we ship to, for reduced costs.

Collect for FREE from warehouse where products are shipped from.
You can find all our delivery/shipping details here.
If you have any questions contact us anytime.