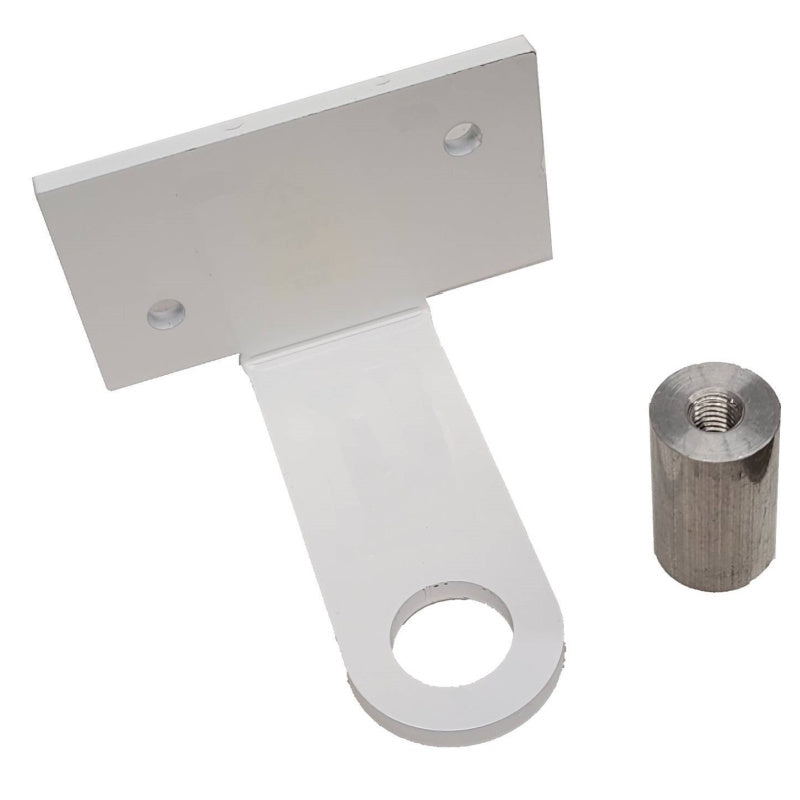 Demountable Wall Bracket | Heliosa 11/44 models
Description

Why buy From Us

Shipping
Convenient Wall Bracket for Heliosa 11 and 44 Heaters - Ideal for RV and Removable Installations
Enhance the versatility and practicality of your Heliosa 11 and 44 heaters with our specially designed Wall Bracket. This accessory is a must-have for those seeking a reliable and flexible mounting solution in various settings, including recreational vehicles (RVs) and situations where heater removal is necessary.
Secure and Easy Installation
Our Wall Bracket is designed to ensure a secure and stable mounting for your Heliosa 11 and 44 heaters. With its robust construction and durable materials, you can trust that your heater will be firmly fixed to the wall, providing you with peace of mind and optimal performance. The distance between the bracket's holes is 6cm, offering a suitable fit for your specific installation requirements.
Perfect for RVs and Removable Installations
This Wall Bracket is particularly well-suited for RVs, where space is often limited and the ability to remove and reinstall the heater is essential. With its rear articulated joint, the bracket allows for easy detachment of the heater when needed, ensuring convenience and flexibility for your travel adventures.
Effortless Maintenance and Accessibility
The Wall Bracket for Heliosa 11 and 44 heaters not only simplifies installation but also facilitates hassle-free maintenance and accessibility. When it's time to clean or inspect your heater, the bracket enables quick and convenient removal, allowing you to easily perform necessary tasks without any difficulties.
Reliable Support for Single Heaters
Specifically designed for single heaters, our Wall Bracket provides reliable support and stability. Its sturdy construction ensures that your Heliosa 11 or 44 heater remains securely attached to the wall, even in outdoor environments or areas with frequent movement and vibrations.
Compact and Practical Design
With a compact and practical design, our Wall Bracket seamlessly integrates with your Heliosa 11 and 44 heaters without compromising their functionality or aesthetics. The bracket's discreet appearance complements the sleek and modern look of the heaters, enhancing the overall appeal of your outdoor space.
Simplify Your Heating Solution
Invest in our Wall Bracket for Heliosa 11 and 44 heaters and simplify your heating solution. Whether you're embarking on an RV adventure or require a removable installation option, this bracket provides the necessary support and flexibility. Experience the convenience and efficiency of a well-mounted heater, ensuring warmth and comfort whenever and wherever you need it.
Choose our Wall Bracket for Heliosa 11 and 44 heaters today and enjoy the convenience and versatility it brings to your outdoor heating experience.
Peace of mind 30 day returns policy! Find out more here.
Price match guarantee*. Get more details here.
Review Rewards Program! Check it out here.
We provide customer service, via online chat, email, and phone 7 days a week, 7am to 10 pm. Contact us anytime!
Shipping FREE on a range of items!
For bulky items we have multiple items to reduce shipping costs:
Shipping to door, calculated at the product, cart, and checkout pages.

Collect from local depots we ship to, for reduced costs.

Collect for FREE from warehouse where products are shipped from.
You can find all our delivery/shipping details here.
If you have any questions contact us anytime.