Mini Freezer | Solid Door 36 L
Description

Model Code

Why buy From Us

Shipping
Mini Freezer | Solid Door 36 Litre
Your Ultimate Mini Freezer Solution - Australia's Smallest Freezer
Enjoy FREE delivery in NSW, VIC, QLD (Gold Coast to Sunshine Coast), and the Adelaide region.
Looking for a space-saving cooling option? Our mini bar fridge is tailor-made to meet your unique needs. With a reversible door and a lock feature, this compact unit offers efficient cooling down to -15°C, all while fitting seamlessly into any area where space is a premium.

Capacity: Holds 16 standard 375ml cans or 36 liters of space.

Interior Arrangement: Includes 1 shelf positioned in the middle (304mmW x 204mmD).

Dimensions: External - W:440mm, D:470mm, H:520mm; Internal - W:310mm, D:375mm, H:370mm. Shelf height: 173mm.

Featuring cyclopentane foaming and a solid door design, this mini bar fridge keeps your treats cool while conserving energy.

Schmick stands as our flagship brand, reserved for units that excel in both design and performance. Count on us for the best in mini bar fridges.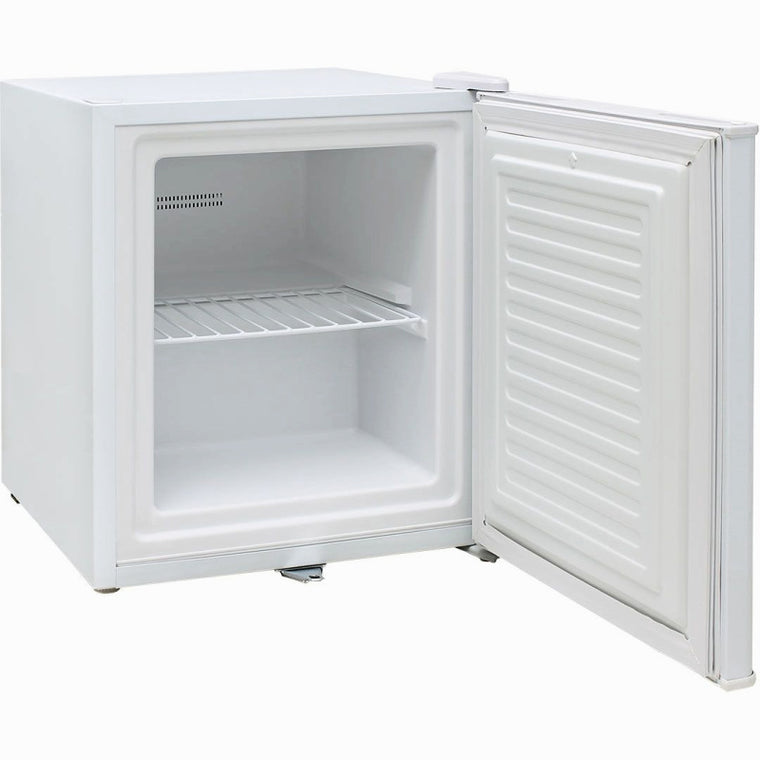 Mini Freezer | Solid Door 36 Litre | Features
Steady Stance: Comes with 2 adjustable feet for stability.

Lock it Up: Secure your goodies with the lockable feature.

Optimal Door Design: The solid foamed door minimizes energy wastage.

Versatile Hinge: Reversible door design allows for left or right side opening.

Efficient Cooling: Chills down to -15°C, or even -18°C in up to 25°C ambient temperatures.

Compact Marvel: Unrivaled in the Australian market, it's the smallest mini freezer you'll find.

Quality Components: Engineered with a high-quality Chinese compressor and controller, this fridge is built to last.

Lightweight Champion: Weighing in at 19.00 kg, it's both sturdy and easily maneuverable.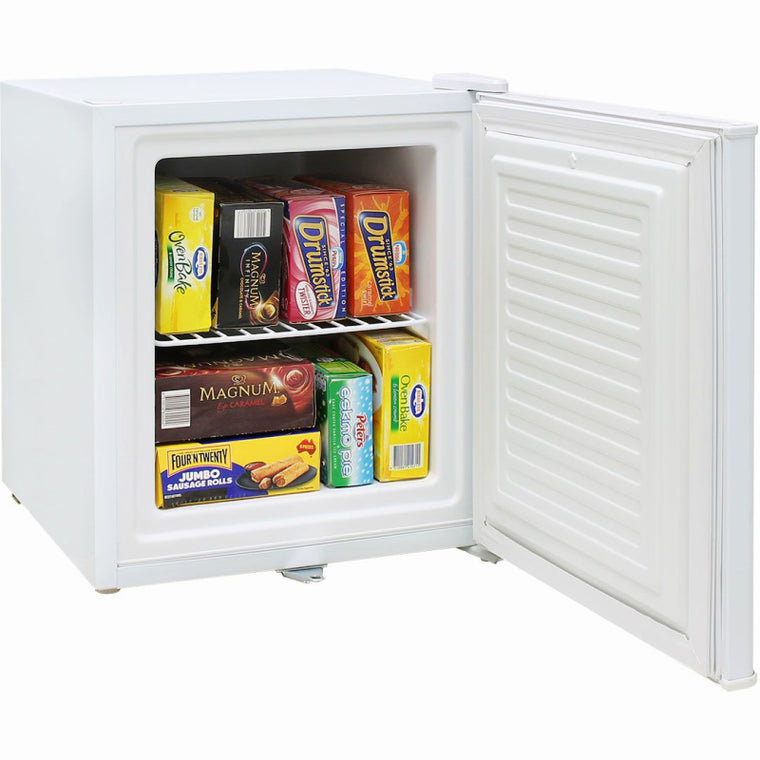 Mini Freezer | Solid Door 36 Litre | Specifications
Litres: 36
Weight: 19kg
Dimensions: Width 440 mm
Depth 470 mm
Height 520 mm
Capacity: 16 cans (375ml)
Noise Level: 41.00dB
Shelving: 1 x Shelf Located Middle
(304mmW x 204mmD)
Body Colour: White
Interior Finish: White moulded plastic
Adjustable Feet: Yes
Lockable: Yes
Door: Solid Foamed Door
Door Hinge: Reversible Door
(left or right)
Power Consumption: 0.44 kW/24hrs
Running Costs: Approximately
$41 per year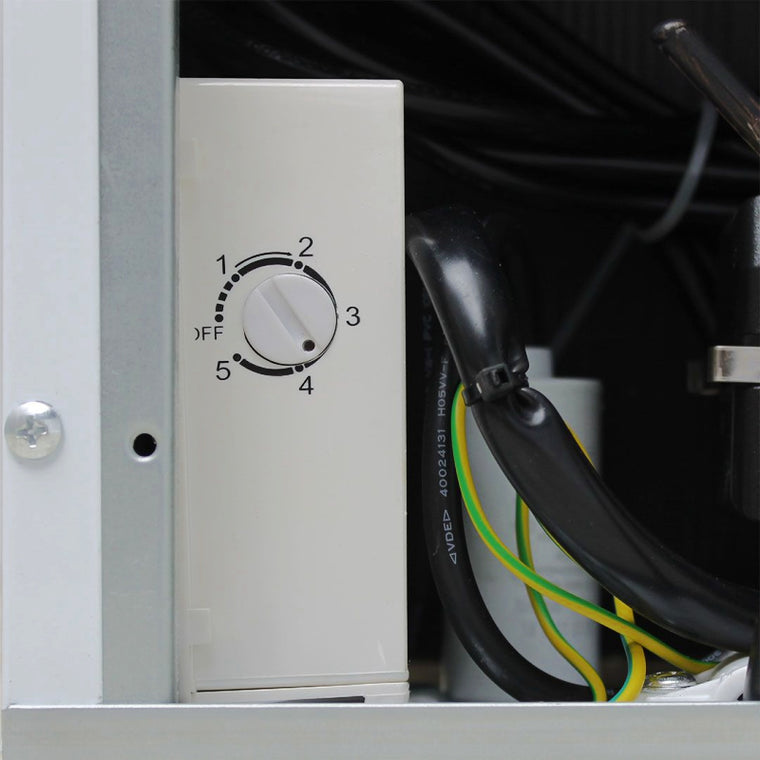 Mini Freezer | Solid Door 36 Litre | Brochure
Mini Freezer solid Door - BD36 - Brochure
Mini Freezer | Solid Door 36 Litre | Complete Guide
Dive deeper into the world of cooling sophistication with the Schmick Solid Door 36 Litre Mini Freezer. Discover maintenance tips, performance insights. Explore the Complete guide here
Peace of mind 30 day returns policy! Find out more here.
Price match guarantee*. Get more details here.
Review Rewards Program! Check it out here.
We provide customer service, via online chat, email, and phone 7 days a week, 7am to 10 pm. Contact us anytime!
Shipping FREE on a range of items!
For bulky items we have multiple items to reduce shipping costs:
Shipping to door, calculated at the product, cart, and checkout pages.

Collect from local depots we ship to, for reduced costs.

Collect for FREE from warehouse where products are shipped from.
You can find all our delivery/shipping details here.
If you have any questions contact us anytime.