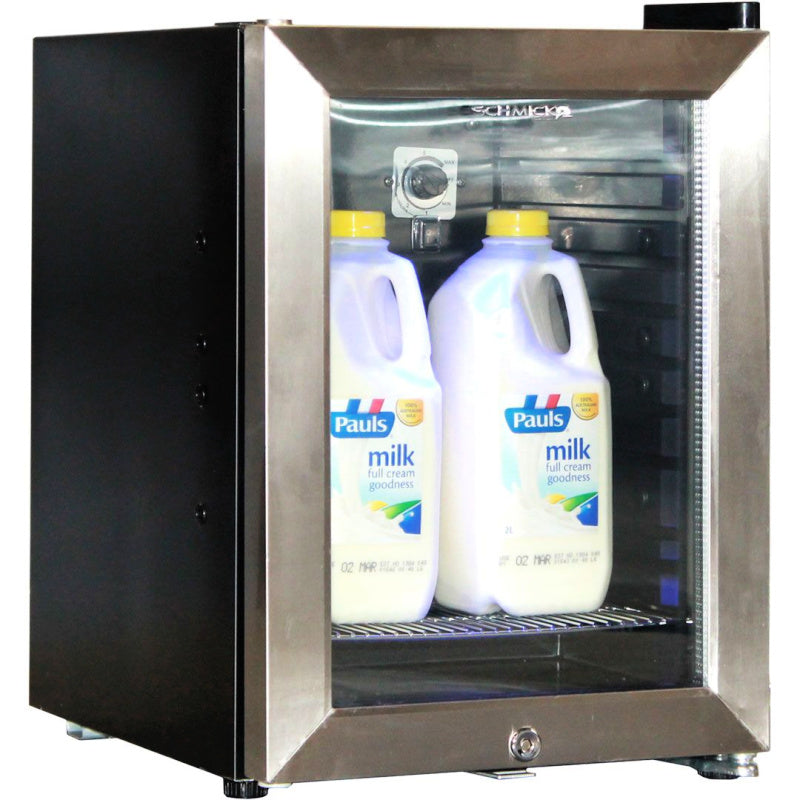 Mini Bar Fridge | Coffee Machine Milk Storage 23 L
Description

Model Code

Why buy From Us

Shipping
Mini Bar Fridge | Coffee Machine Milk Storage 23 L
Enjoy FREE delivery in NSW, VIC, QLD (Gold Coast to Sunshine Coast), and the Adelaide region.

Optimal Cooling Performance: Engineered with triple glazing and tropical rating, our fridge works tirelessly, effortlessly reaching temperatures as low as 1-2°C even in ambient conditions up to 38°C.

Versatile Location Suitability: Whether you intend to place it indoors or in an outdoor enclosed space, our fridge thrives in both settings.

Reliable Components: Equipped with high-quality Chinese compressor, bearing fan, and transformer, ensuring durability and performance.

Thoughtful Design: Weighing 19.00 kg, our mini bar fridge is both sturdy and portable, fitting seamlessly into your space.

Brand Excellence: Proudly introducing Schmick, our flagship brand synonymous with top-tier design and performance.

Certifications: Backed by MEPS, SAA Electrical, and EMC (C-Tick) approvals, ensuring safety and compliance.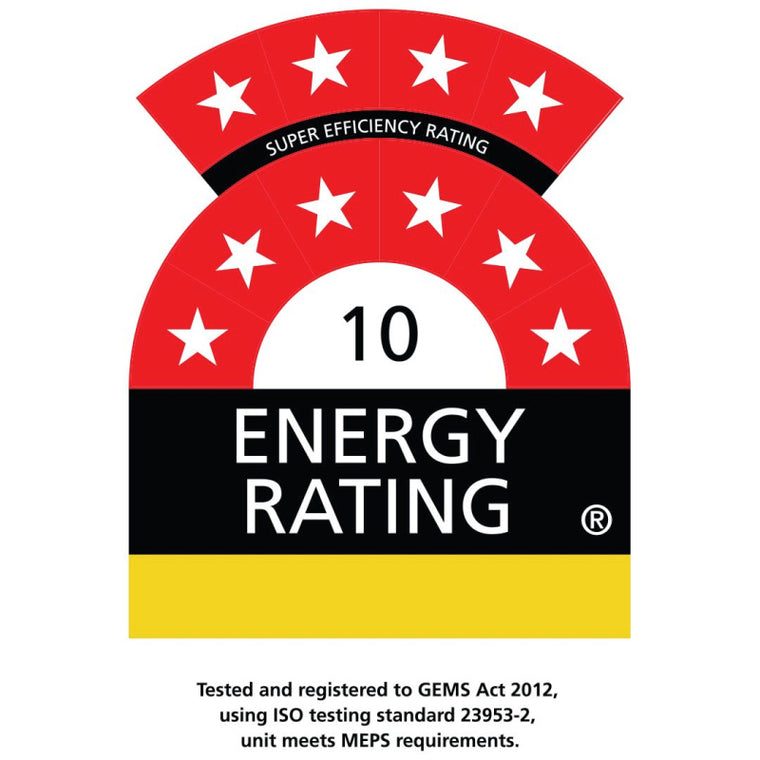 Mini Bar Fridge | Coffee Machine Milk Storage 23 L | Features
Capacity: Fits 20 standard 375ml cans and has a capacity of 23 liters.

External Dimensions: Width: 350mm, Depth: 425mm, Height: 500mm.

Internal Dimensions: Width: 267mm, Depth: 288mm, Height: 380mm.

Door Details: Triple glazed tempered LOW E glass door with reversible hinges.

Tailored Setup: Achieve perfect balance with 2 adjustable feet and reversible door hinges for left or right opening.

Quality Aesthetics: Adorned in black with stainless steel door/grill finish and black molded plastic interior, our fridge seamlessly merges style and functionality.

Enhanced Stability: Crafted in partnership with our long-standing manufacturer, our mini bar range boasts exceptional stability and build quality.

Secured Convenience: Enjoy the convenience of self-closing lockable doors. Plus, inquire about custom branding options available for various unit sizes, offering a unique gifting opportunity.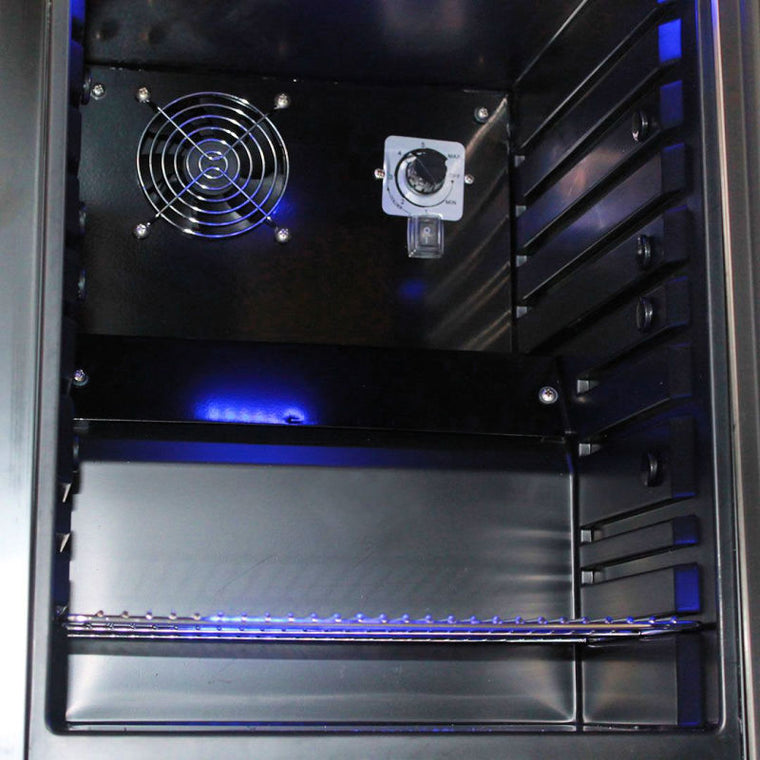 Mini Bar Fridge | Coffee Machine Milk Storage 23 L | Specifications
Litres: 23
Weight: 19kg
Dimensions: Width 350 mm
Depth 425 mm
Height 500 mm
Capacity: 20 cans (375ml)or
Two x Milk Cartons
Noise Level: 41.00dB
Shelving: 2 x
Heavy Duty Chromed
Body Colour: Black
Interior Finish: Black
Moulded Plastic
Adjustable Feet: Yes
Lockable: Yes
Glass Door: Triple glazed
tempered
LOW E glass
Door Hinge: Reversible Door
(left or right)
Power Consumption: 0.90 kW/24hrs
Running Costs: Approximately
$84 per year
Approvals: Meps
SAA Electrical
EMC (C-Tick)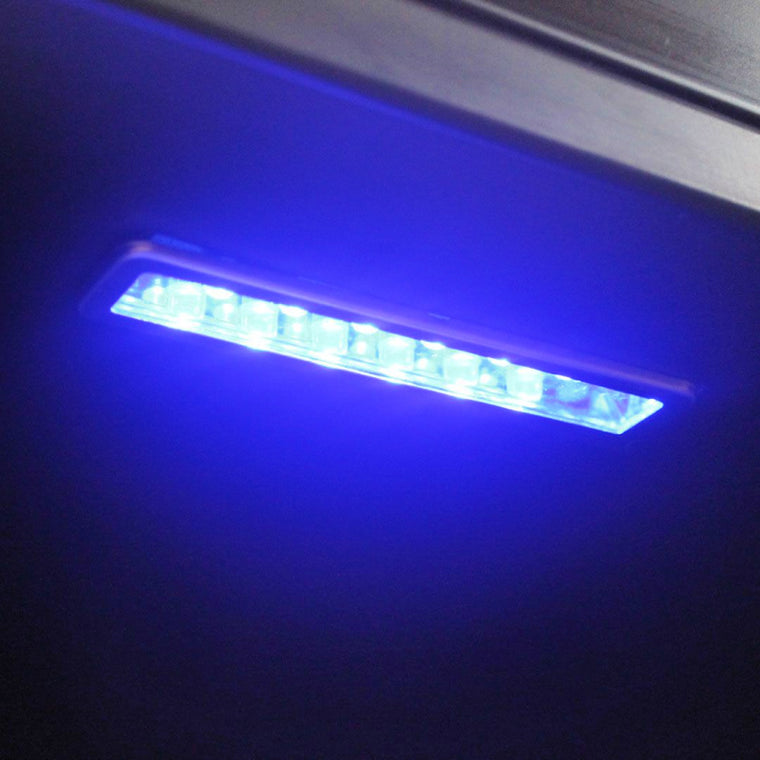 Mini Bar Fridge | Coffee Machine Milk Storage 23 L | Complete Guide
Dive deeper into the world of cooling sophistication with the Coffee Machine Milk Storage 23 Litre Bar Fridge. Discover maintenance tips, performance insights. Explore the Complete guide here
Peace of mind 30 day returns policy! Find out more here.
Price match guarantee*. Get more details here.
Review Rewards Program! Check it out here.
We provide customer service, via online chat, email, and phone 7 days a week, 7am to 10 pm. Contact us anytime!
Shipping FREE on a range of items!
For bulky items we have multiple items to reduce shipping costs:
Shipping to door, calculated at the product, cart, and checkout pages.

Collect from local depots we ship to, for reduced costs.

Collect for FREE from warehouse where products are shipped from.
You can find all our delivery/shipping details here.
If you have any questions contact us anytime.