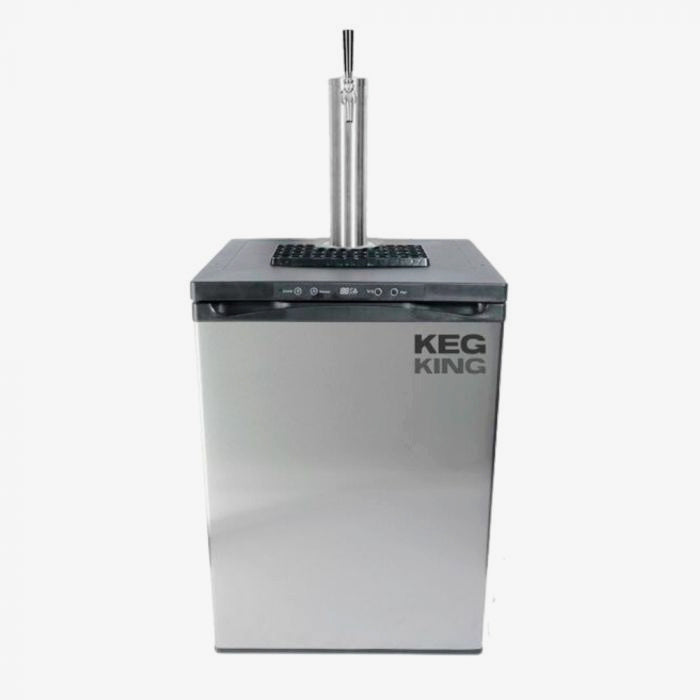 Kegerator | KegMaster Series XL | Premium
Description

Model Code

Why buy From Us

Shipping
Kegerator | KegMaster Series XL | Premium
Comes with MKK Regulator
Comes with drip tray
Comes with choice of taps (includes fonts and lines)
The Series XL Premium kegerator redefines home beer and drink dispensing with its exceptional features, setting a new standard in convenience and capacity.
This is an all new and improved version of the Series 4, With a 30% larger evaporator, 25% larger condenser and a 16% better cooling efficiency, which ensures the Series XL keeps your brews icy cold for extended periods of time.
One of the standout features of the Series XL is its enhanced capacity, accommodating four 19L kegs, providing an extensive range of beverage options right at your fingertips. This increase in capacity allows for a diverse selection of brews on tap, offering unparalleled flexibility for your entertaining area or man cave.
Setup is a breeze with our Kegerators. The intricate components of the tap tower have been pre-assembled, making the attachment to the kegerator body incredibly straightforward. The Series XL stands out as the ultimate in hassle-free kegerator assembly across Australia.
This standard kit without any optional accessories include: The Kegerator Fridge, Your choice of tap setup, MKX Regulator, Gas and beer lines.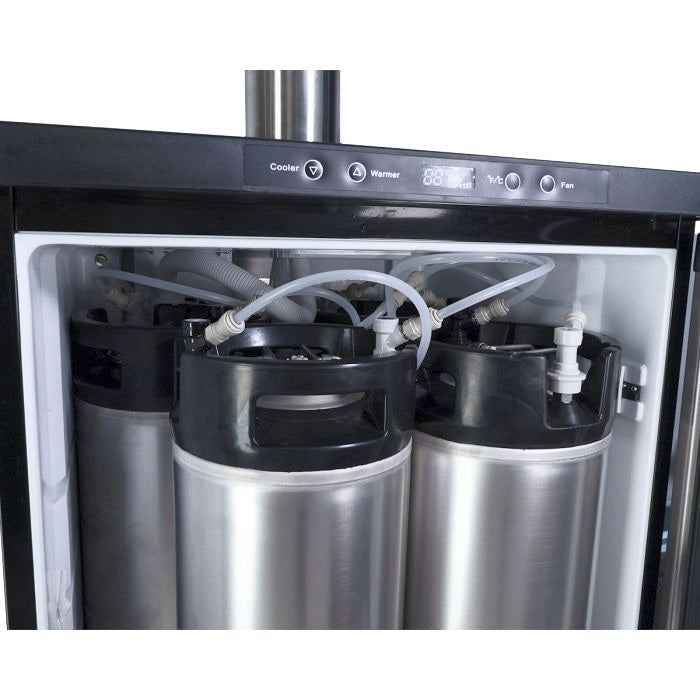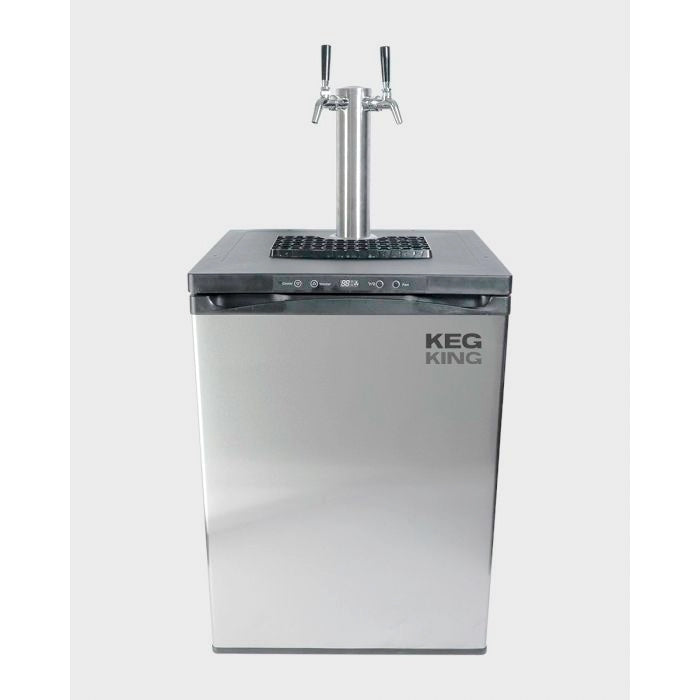 Kegerator | KegMaster Series XL | Optional Extras
Tap Selection: Select between one and four taps for your kegerator, catering to your serving needs and enhancing the versatility of pouring multiple brews simultaneously.
Coupler Options: We offer both A-type and D-type options. This versatility allows you to effortlessly enjoy an extensive range of Australian commercial beers. (scroll down to the bottom to see which coupler is used to the type of beer)
CO2 Gas Bottle: The CO2 gas bottle is an essential component in a kegerator system. It's responsible for carbonating and pressurising the keg, ensuring that your beer or other beverages flow smoothly and stay carbonated. Opt for the 2.6kg CO2 gas bottle add-on to ensure you always have a steady supply of CO2.
Keg Choice: Consider the 20L ball lock kegs, perfect for storing and serving your preferred brews with ease. These Kegs are proudly made right here in Australia.
Under Bench Font Adaptor: Enhance your kegerator arrangement using the KegMaster Under Bench Telescopic Font Adaptor. This ingenious device streamlines the process of linking your kegerator to any countertop or bar, making the installation of your font and tap configuration a seamless endeavor.
Kegerator | KegMaster Series XL | Specifications
External
DimensionsWidth: 600mm
Depth: 640mm
Height: 850mm
Internal
DimensionsWidth: 512mm
Depth: 405mm
Height: 725mm
Weight 43kg
Volume 160 Litres
Power220-240 volt
Climate Class T
Refridgerant Gas R600a (40g)
Insulation Cyclopentane
Packaged
DimensionsWidth: 660mm
Depth:690mm
Height: 880mm
Font304
Stainless Steel

TapsChoose Between
1 - 4 Taps
Comes with Regulator
Comes with Drip tray
DisplayDigital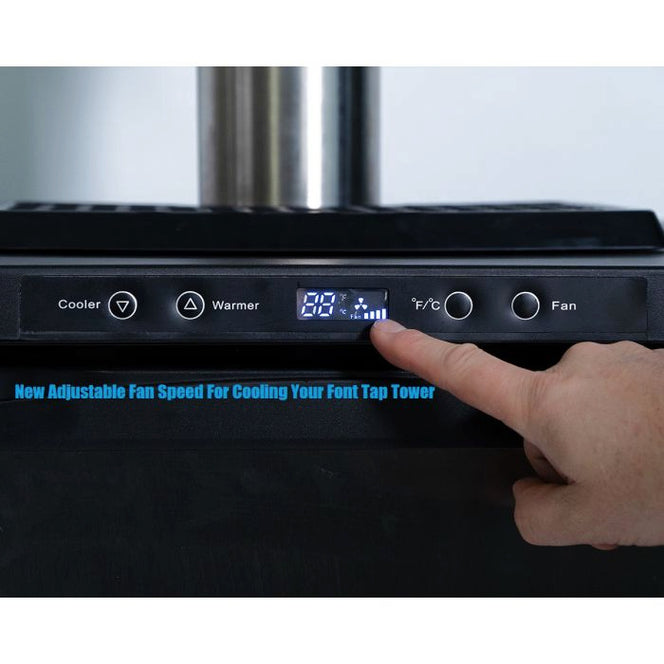 Some Brands that A&D Type Couplers are Compatible with
A Type

Couplers

D Type Couplers
Brookvale Bulmers
Bundaberg & Cola Carlton Draught
Canadian Club Carlton Cold
Coopers Cascade
Furphy Crown Lager
Hahn Great Northern
Heineken Peroni
James Squire Pure Blonde
Tooheys Somersby
XXXX Gold VB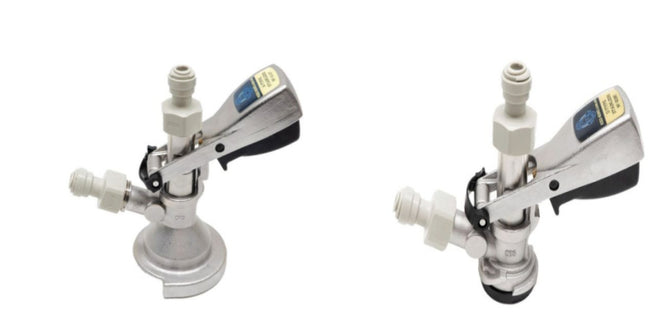 Peace of mind 30 day returns policy! Find out more here.
Price match guarantee*. Get more details here.
Review Rewards Program! Check it out here.
We provide customer service, via online chat, email, and phone 7 days a week, 7am to 10 pm. Contact us anytime!
Shipping FREE on a range of items!
For bulky items we have multiple items to reduce shipping costs:
Shipping to door, calculated at the product, cart, and checkout pages.

Collect from local depots we ship to, for reduced costs.

Collect for FREE from warehouse where products are shipped from.
You can find all our delivery/shipping details here.
If you have any questions contact us anytime.