Kegerator | KegMaster Series XL | Complete Homebrew Package
Description

Why buy From Us

Shipping
Kegerator | KegMaster Series XL | Premium Complete Homebrew Package
Take your home bar to the next level with the KegMaster Series XL Complete Homebrew Package, an all-inclusive set designed for crafting an array of beverages right at home. With versatile equipment tailored for mixing sodas, crafting cocktails on tap, sparkling wines, ciders, kombucha, beers, and more, the possibilities are endless.
This comprehensive package features a CO2 gas cylinder and regulator, enabling effortless carbonation of your creations while preserving their freshness during service, Your choice of 1 to 4 dispensing taps, and for a limited time get FREE 20 Litre Kegs to go with your purchase. Whether it's experimenting with your unique brews or serving classic favourites, this package provides the tools for diverse tap experiences.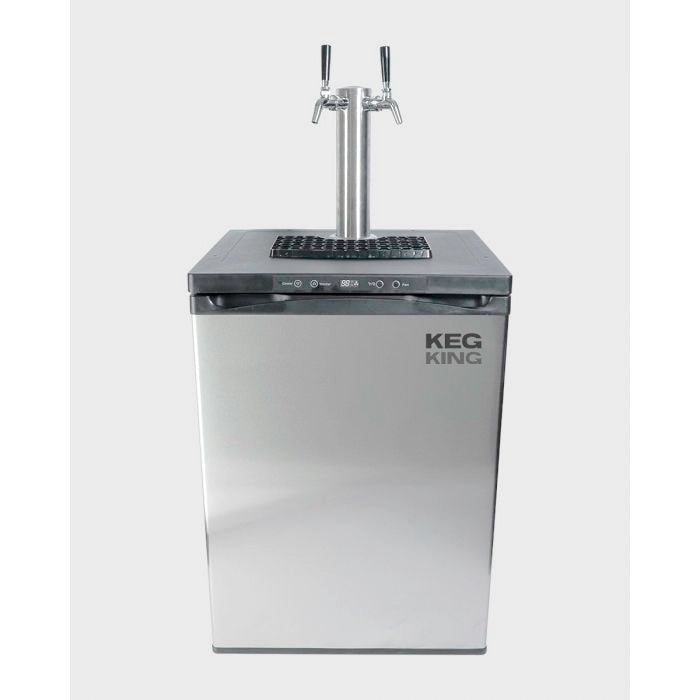 Kegerator | KegMaster Series XL | Complete Homebrew Package | Quad Tap Bundle
FREE 20L Ball Lock King Keg (x4) 
Full CO2 Cylinder 2.6kg (x1)
Keg Master Series XL FasTap Single Tap Kegerator:
Ultratap Stainless Steel taps and SS shanks (x4)
Stainless Steel 304 grade font
MKIII regulator
Font Fan
CO2 Cylinder Bracket Holder
Beer and Gas Line
Tap Tool
Guard Rail
Drip Tray
Castor wheels
Stainless steel Door
Kegerator | KegMaster Series XL Complete Homebrew Package | Specifications
External
DimensionsWidth: 600mm
Depth: 640mm
Height: 850mm
Internal
DimensionsWidth: 512mm
Depth: 405mm
Height: 725mm
Weight 43kg
Volume 160 Litres
Power220-240 volt
Climate Class T
Refridgerant Gas R600a (40g)
Insulation Cyclopentane
Packaged
DimensionsWidth: 660mm
Depth:690mm
Height: 880mm
Included
AccessoriesFont & Taps
20L King Kegs
MKX Regulator
CO2 Gas Bottle
Font304
Stainless Steel

TapsChoose Between
1 - 4 Taps
DisplayDigital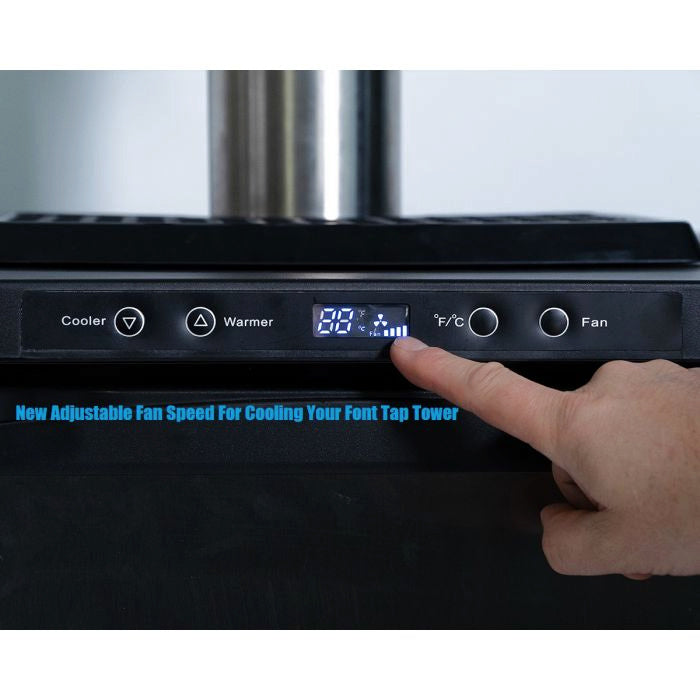 Peace of mind 30 day returns policy! Find out more here.
Price match guarantee*. Get more details here.
Review Rewards Program! Check it out here.
We provide customer service, via online chat, email, and phone 7 days a week, 7am to 10 pm. Contact us anytime!
Shipping FREE on a range of items!
For bulky items we have multiple items to reduce shipping costs:
Shipping to door, calculated at the product, cart, and checkout pages.

Collect from local depots we ship to, for reduced costs.

Collect for FREE from warehouse where products are shipped from.
You can find all our delivery/shipping details here.
If you have any questions contact us anytime.