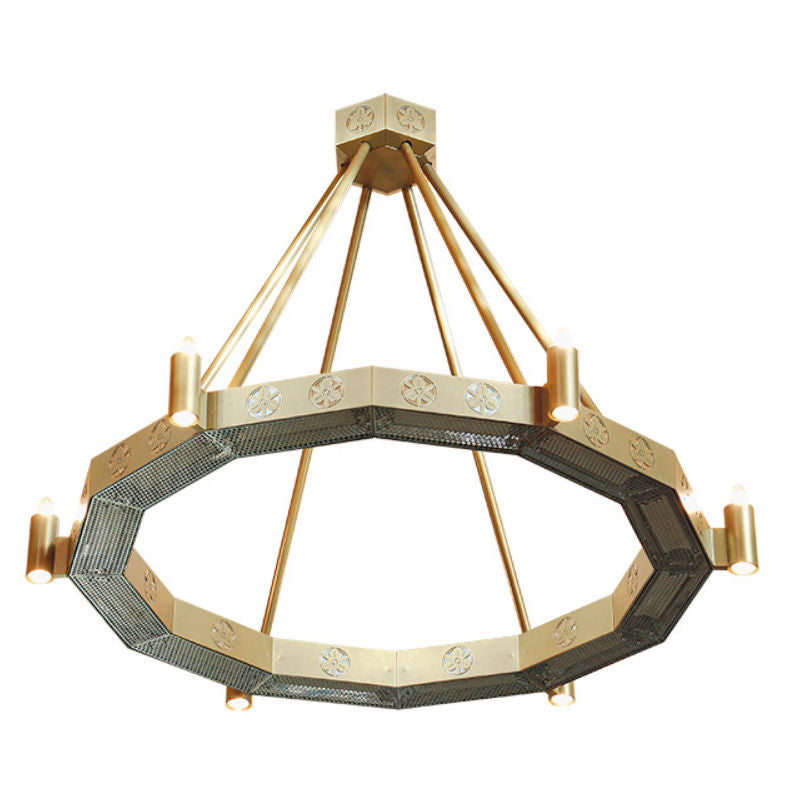 Infrared Heater | Electric | Indoor | Herschel Halo
Description

Why buy From Us

Shipping
FREE DELIVER Australia Wide
This item is made to order in the UK, reach out to us to discuss placing an order and the different options and controller type. We can help you with space design, and units required. Custom decor is available.
Welcome to the future of heritage building heating solutions with Herschel Halo. This zero light heater incorporates cutting-edge technology and aesthetic beauty to bring warmth to your space, all while preserving its historic value.
Infrared Heater | Electric | Indoor | Herschel Halo Key Features:
Zero light heater with optional LED lighting
British made steel construction with bespoke decorative designs
Fast warm-up times
Far infrared technology to preserve historic interiors
Ideal for places of worship & heritage properties
1. Sophisticated Design and Functionality
The Halo is a culmination of extensive research and development, shaped into a specialist heating solution for churches and heritage buildings. Crafted by Herschel in the UK, it merges robust British-made steel and aerospace-grade aluminium into an appealing design. Suspended from high ceilings, it addresses the challenge of heating large, airy spaces effectively and seamlessly.
2. Cutting-Edge Heating Technology
The Halo goes beyond traditional heating methods by using far infrared radiant technology. This innovative approach directly warms people, objects, and the structure itself, providing a gentle, pervasive heat. It's a stark contrast to conventional convection heaters that primarily warm the air.
3. Customization to Meet Your Needs
Tailor your Halo to your preferences. The heater comes with options to include dimmable LED lights and decorative finishes, offering both functionality and aesthetic enhancement. This makes it a perfect choice for diverse locations, from places of worship and listed properties to theatres, hotel lobbies, and large industrial spaces.
4. Power Outputs to Suit Your Space
Choose the Halo model that fits your requirements. The 4.8kW model operates on a single phase, while the more powerful 7.8kW version runs on 3-Phase. Both models are designed to work with the Herschel APX Controller for precise control over your heating.
5. Sustainable and Efficient Heating
With Herschel's durable Kanthal ceramic elements, the Halo is virtually maintenance-free and environmentally friendly, being 98% recyclable. It ensures quick warm-up times and provides flexibility in heating options – be it focused heating for certain areas or blanket heating for the entire building.
Infrared Heater | Electric | Indoor | Herschel Halo Specifications
IR-HALO-4800:
The basic 4800W model,
Covering a heating area of 20 - 40m2.
IR-HALO-4800-L:
The 4800W model enhanced with integrated lights,
Suitable for an area of 20 - 40m2.
IR-HALO-4800-D:
This 4800W version comes with attractive decorative finishes,
Ideal for spaces of 20 - 40m2.
IR-HALO-4800-D-L:
A top-tier 4800W model that includes both lights and decorative elements,
Designed for spaces of 20 - 40m2.
IR-HALO-7800:
The standard 7800W version,
Excellent for heating a larger area of 30 - 60m2.
IR-HALO-7800-L:
This 7800W model features integrated lights
Comfortably heats an area of 30 - 60m2.
IR-HALO-7800-D:
A 7800W version with decorative finishes,
Designed for spaces of 30 - 60m2.
IR-HALO-7800-D-L:
The premium 7800W model with both lights and decor,
Perfect for spaces of 30 - 60m2.
All pictures show the decor with lights model. These are custom designed and custom made. 
Infrared Heater | Electric | Indoor | Herschel Halo Documentation Manual
Peace of mind 30 day returns policy! Find out more here.
Price match guarantee*. Get more details here.
Review Rewards Program! Check it out here.
We provide customer service, via online chat, email, and phone 7 days a week, 7am to 10 pm. Contact us anytime!
Shipping FREE on a range of items!
For bulky items we have multiple items to reduce shipping costs:
Shipping to door, calculated at the product, cart, and checkout pages.

Collect from local depots we ship to, for reduced costs.

Collect for FREE from warehouse where products are shipped from.
You can find all our delivery/shipping details here.
If you have any questions contact us anytime.