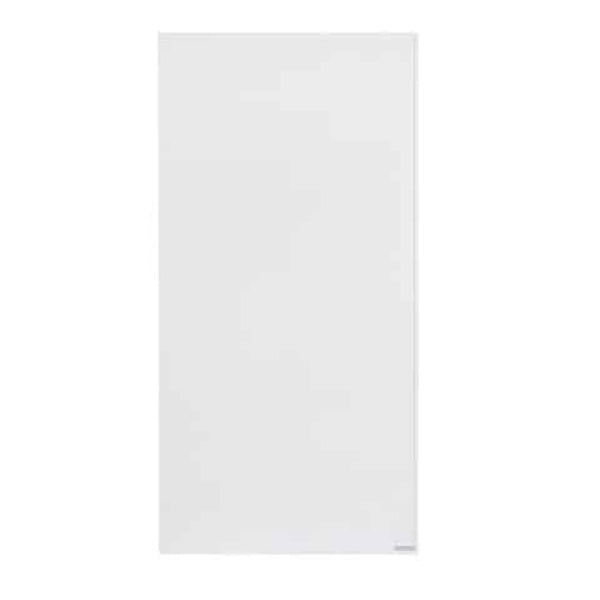 Infrared Heater | Electric | Indoor | Herschel Ceiling Tile
Description

Why buy From Us

Shipping
Select Integrated Ceiling Tile heating panels are expertly designed to seamlessly fit into commercial ceiling grids. These compact panels, measuring 60 x 120 cm, are ideal for new construction projects or refurbishment efforts in public spaces, offices, and schools.
Infrared Heater | Electric | Indoor | Herschel Ceiling Tile Key Features
Slimline design with a white frame
Designed to fit 60 x 120 ceiling tiles
Excellent value for money
Saves space in commercial settings
Delivers gentle far infrared heating
Optimized for use with Herschel iQ controls
Description
The infrared ceiling heater panels by Herschel provide comprehensive or supplemental heating in a variety of settings. Their innovative design allows for maximum utilization of wall and floor space, making them a perfect choice for commercial and public buildings.
The Herschel infrared ceiling tile heaters generate clean, gentle, and comfortable heat, focusing on heating people and objects rather than the entire air volume in the room. This feature offers significant energy savings over conventional heating systems.
These 700-watt heaters are designed to fit into 60 x 120 ceiling tiles and are intended solely for installation in a ceiling grid tile space.
Installation and Control
Installing these panels is simple, and they can be efficiently controlled using Herschel's own iQ system or existing building management controls. Please note that these panels do not include any built-in controls or brackets. They must be used with Herschel iQ controls or equivalent for full compliance with the European energy-saving regulation (ERP Lot 20).
For ceiling mounting panels on a ceiling surface, consider the Herschel Select XLS White panels as these tiles replace ceiling tiles and are not attached directly to the ceiling.
Finish and Service
These panels are available exclusively in a white aluminium finish with a matching frame. 
Infrared Heater | Electric | Indoor | Herschel Ceiling Tile Technical Specifications
Heating Element: Herschel COSIX© Cell Technology
Front: White Aluminium
Rear: Steel sheet
Cable: 2.5m power cable
Frame: White Aluminium
Voltage: 220-240V, 50/60Hz
Protection: IPX4
Quality and Safety
RCM
TÜV GS Certification (TÜV SÜD Certification & Testing Co. Ltd)
EMC Certification (TÜV SÜD Certification & Testing Co. Ltd)
RoHS compliant
ErP Regulation (EU) 2015/1188 and Supplement (EU) 2016/2282 (Lot 20). Valid from 1 January 2018 when used with Herschel iQ
The heated areas are indicative guides only. The actual heated area will depend on the heat loss of the room, which can be influenced by factors like construction type, external walls, window area, and insulation levels.
Installation should be carried out by a suitably qualified electrician, with reference to the provided installation instructions.
Transform your space with Herschel's Select Integrated Ceiling Tile heating panels for a sleek and efficient heating solution.
Infrared Heater | Electric | Indoor | Herschel Ceiling Tile Documentation Manuals
Peace of mind 30 day returns policy! Find out more here.
Price match guarantee*. Get more details here.
Review Rewards Program! Check it out here.
We provide customer service, via online chat, email, and phone 7 days a week, 7am to 10 pm. Contact us anytime!
Shipping FREE on a range of items!
For bulky items we have multiple items to reduce shipping costs:
Shipping to door, calculated at the product, cart, and checkout pages.

Collect from local depots we ship to, for reduced costs.

Collect for FREE from warehouse where products are shipped from.
You can find all our delivery/shipping details here.
If you have any questions contact us anytime.