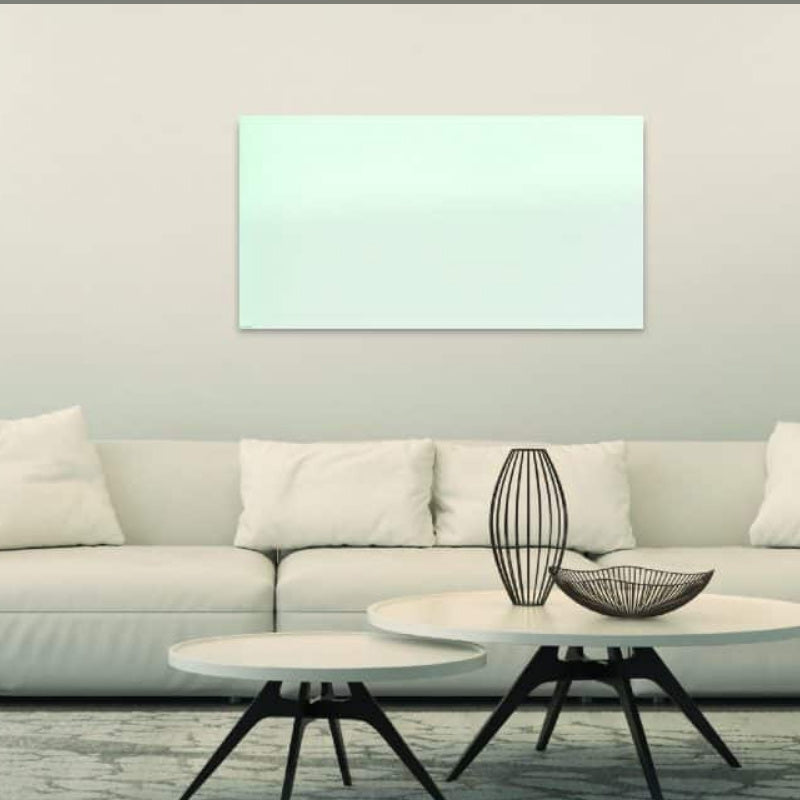 Infrared Heater | Electric | Herschel XL Glass Panel
Description

Why buy From Us

Shipping
Introducing the Herschel Select XL Glass Panel Heater: Style, Efficiency, and Unbeatable Quality
Infrared Heater | Electric | Herschel XL Glass Panel Key Features:
Frameless panel design with Easyfix bracket for easy installation
Available in elegant White or sleek Black finishes to suit any environment
Designed for wall-mounted installation
Can be used as a whiteboard!
Safety Glass and high-quality construction ensure durability and peace of mind
Unbeatable combination of superior quality and affordable price
Compatible with Herschel IQ controls for seamless operation (sold seperately)
Elevate your heating experience with the Herschel Select XL Glass Panel Heater. This impressive infrared radiator is part of our popular range, meticulously crafted to enhance any space and suitable for both residential and commercial installations. Let's explore the unique features and benefits that make this heater stand out from the rest.
Stylish Design and Easy Installation
The Select XL Glass Panel Heater features a frameless design and comes with an Easyfix bracket, ensuring a seamless and hassle-free installation process.
Choose between the elegant White or sleek Black glass finishes to complement your existing decor and create a visually stunning heating solution.
This wall-mounted heater effortlessly combines aesthetics and functionality, making it the perfect addition to any room.
Unparalleled Heating Comfort and Energy Efficiency
Experience superior heating comfort and energy efficiency compared to traditional heating systems.
The Select XL Glass Panel Heater utilizes Herschel COSIX© Cell Technology, maximizing the performance and efficiency of the heating element.
Enjoy a heated area:

9-12 m² with the 500 Watt unit | 

60 x 100 cm

13-15 m² with the 700 Watt unit | 7

0 x 130 cm
High-Quality Construction and Durability
Crafted with a focus on durability and safety, the Select XL Glass Panel Heater features a high-quality aluminium rear case with the Herschel Easy-Fix mounting system.
The front emitting surface is made of safety glass, ensuring a reliable and secure heating solution.
All units come with a 5-year guarantee, giving you peace of mind and confidence in the longevity of your investment.
Infrared Heater | Electric | Herschel XL Glass Panel Technical Specifications:
Heating Element: Herschel COSIX© Element
Surface: ESG Safety Glass
Frame: Frameless
Rear Panel: Aluminium sheet with Herschel Easy-Fix mounting system
Cable: 2.5m power cable
Voltage: 230-240V, 50/60 Hz
Installation: Wall mounted
Protection: IP45
Quality & Safety Certifications:
RCM certified
TÜV GS Certification (TÜV SÜD Certification & Testing Co. Ltd)
EMC Certification (TÜV SÜD Certification & Testing Co. Ltd)
RoHS compliant
ErP Regulation (EU) 2015/1188 and Supplement (EU) 2016/2282 (Lot 20) compliant when used with Herschel iQ controls
Warranty: 60 months
Please note that the heated areas provided are estimations based on a medium to well-insulated space with an average floor-to-ceiling height of 2.40M. For more accurate specifications tailored to your specific room factors, such as height and insulation, please contact us.
Take advantage of the unbeatable combination of style, efficiency, and quality with the Herschel Select XL Glass Panel Heater. Upgrade your heating experience and create a comfortable and visually appealing environment in your space.
Download the Data Sheet and Installation Instructions for more information, and enjoy the ease of installation with the Easy-Fix installation video. Invest in the Herschel Select XL Glass Panel Heater and enjoy reliable warmth and comfort for years to come.
Infrared Heater | Electric | Herschel XL Glass Panel documentation Manuals
Smartlife App download Links
Peace of mind 30 day returns policy! Find out more here.
Price match guarantee*. Get more details here.
Review Rewards Program! Check it out here.
We provide customer service, via online chat, email, and phone 7 days a week, 7am to 10 pm. Contact us anytime!
Shipping FREE on a range of items!
For bulky items we have multiple items to reduce shipping costs:
Shipping to door, calculated at the product, cart, and checkout pages.

Collect from local depots we ship to, for reduced costs.

Collect for FREE from warehouse where products are shipped from.
You can find all our delivery/shipping details here.
If you have any questions contact us anytime.