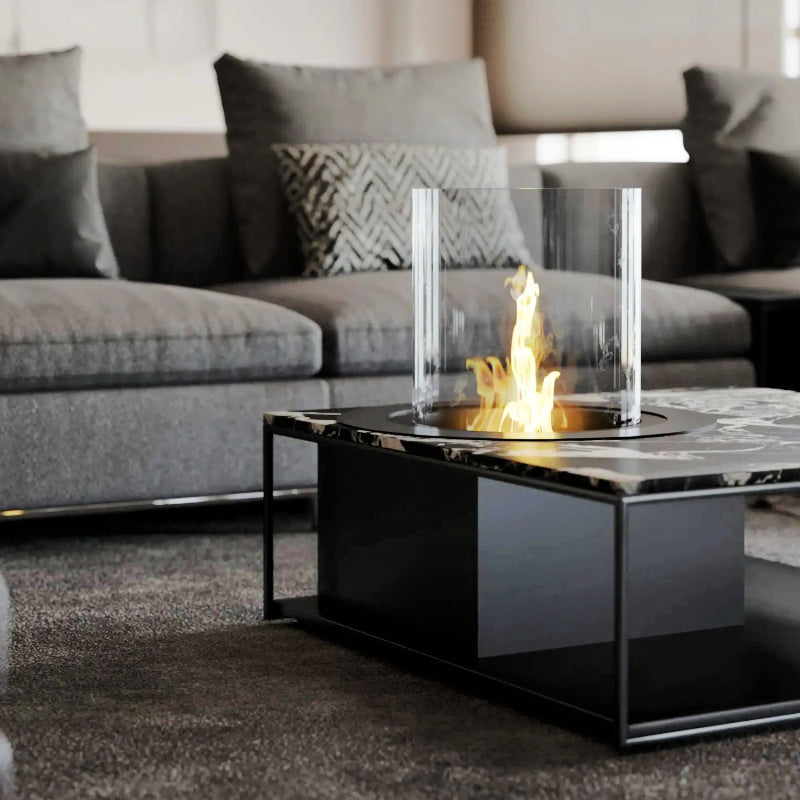 Fireplace | Planika Rondo Commerce
Description

Why buy From Us

Shipping
Fireplace | Planika Rondo Commerce Overview
Experience the comforting warmth and aesthetic elegance with the Rondo Commerce Fireplace. A versatile bio-fireplace insert featuring Commerce Technology™ for safety and efficiency, offering up to 10 hours of continuous fire. Its weather-resistant design is perfect for both indoor and outdoor spaces, providing a luxurious and captivating focal point in any setting.
Versatile Bio-fireplace Insert
The Rondo Commerce Fireplace is a unique insert that seamlessly introduces the soothing warmth and captivating beauty of fire to any piece of furniture. Its round design creates a striking focal point, instantly drawing attention in any setting.
Commerce Technology for Safety & Efficiency
Designed with innovative Commerce Technology™, this product ensures complete safety. Plus, it offers a remarkable burning time of up to 10 hours, meaning you can enjoy the ambiance of real fire for an extended period with peace of mind.
Weather-Resistant Materials for Indoor and Outdoor Use
Crafted from weather-resistant materials, the Rondo Commerce Fireplace can enhance both indoor and outdoor spaces. Whether it's for a cosy living room or an inviting patio, it effortlessly adapts to various environments.
Luxurious Design that Captivates
Even when not lit, the Rondo Commerce Fireplace makes a statement with its luxurious design. Its cylindrical form, perfect for integration into unique furnishings, stands out as a chic decorative element.
Enhance Your Space
With the Rondo Commerce Fireplace, experience the joy of bringing the comforting warmth and appealing aesthetics of a bioethanol fireplace to your space. Its safety features, efficient operation, versatile application, and captivating design make it a perfect addition to any interior or exterior arrangement.
Fireplace | Planika Rondo Commerce Specifications and Dimensions
Fuel Type Bio-Ethanol
Fuel Capacity 3 Litres
Burning Time 6-10 hours
Heat Output 2500 watts
Diameter 412 mm
GlassDiameter 300 mm
Total Height 412 mm
Glass Height 257 mm
Weight 7 kg
Features No Smell
No Smoke
No Ash
Casing Finish Brushed Stainless Steel
Glass Tube
Burner Finish Stainless Steel
Eco Friendly Yes
Fireplace | Planika Rondo Commerce Video
Fireplace | Planika Rondo Commerce Technical Specification Download
Fireplace | Planika Rondo Commerce Technical Specifications
Peace of mind 30 day returns policy! Find out more here.
Price match guarantee*. Get more details here.
Review Rewards Program! Check it out here.
We provide customer service, via online chat, email, and phone 7 days a week, 7am to 10 pm. Contact us anytime!
Shipping FREE on a range of items!
For bulky items we have multiple items to reduce shipping costs:
Shipping to door, calculated at the product, cart, and checkout pages.

Collect from local depots we ship to, for reduced costs.

Collect for FREE from warehouse where products are shipped from.
You can find all our delivery/shipping details here.
If you have any questions contact us anytime.