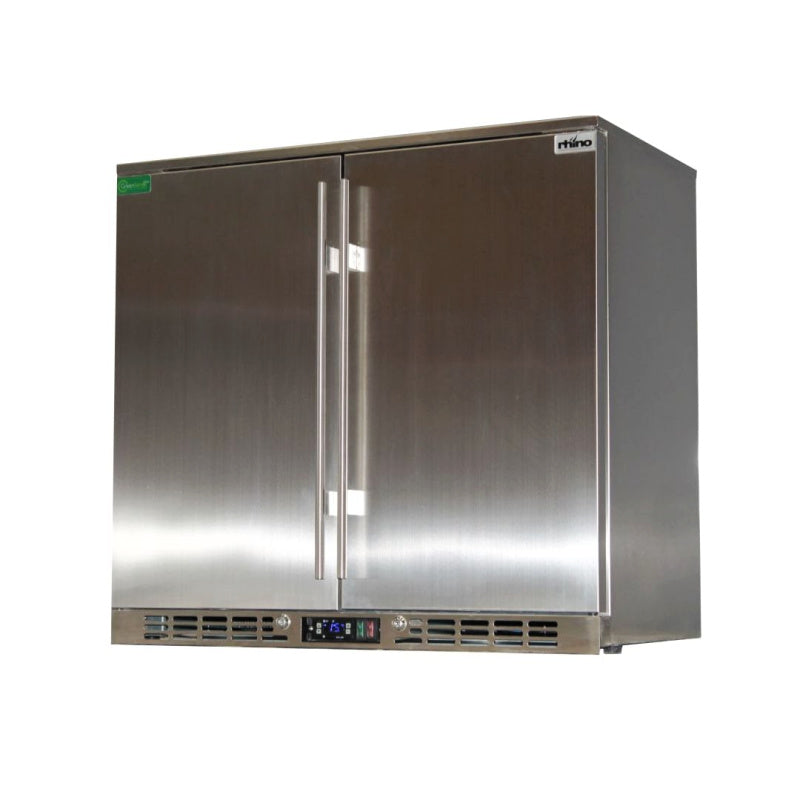 Bar Fridge | Solid 2 Door Alfresco | Rhino Stainless Steel
Description

Model Code

Why buy From Us

Shipping
Bar Fridge | Solid 2 Door Alfresco | Rhino Stainless Steel
Revolutionize Your Refreshment Experience!
Enjoy FREE delivery in NSW, VIC, QLD (Gold Coast to Sunshine Coast), and the Adelaide region.
Unveil the epitome of sophistication and functionality with the Rhino Stainless Steel 2 Door Bar Fridge. Crafted to perfection, this refrigerator is the result of meticulous engineering, featuring brand-name components and designed by industry-leading experts. Manufactured by a reputable long-term partner, this fridge sets new standards of reliability and excellence in the market.
A Symphony of Quality and Design
Experience the perfect harmony of innovation and durability with features like the LG compressor, LOW E glass, self-closing doors, heavy-duty shelves, and a polished stainless steel interior. Designed to thrive even in demanding conditions, this fridge stands as a testament to exceptional craftsmanship.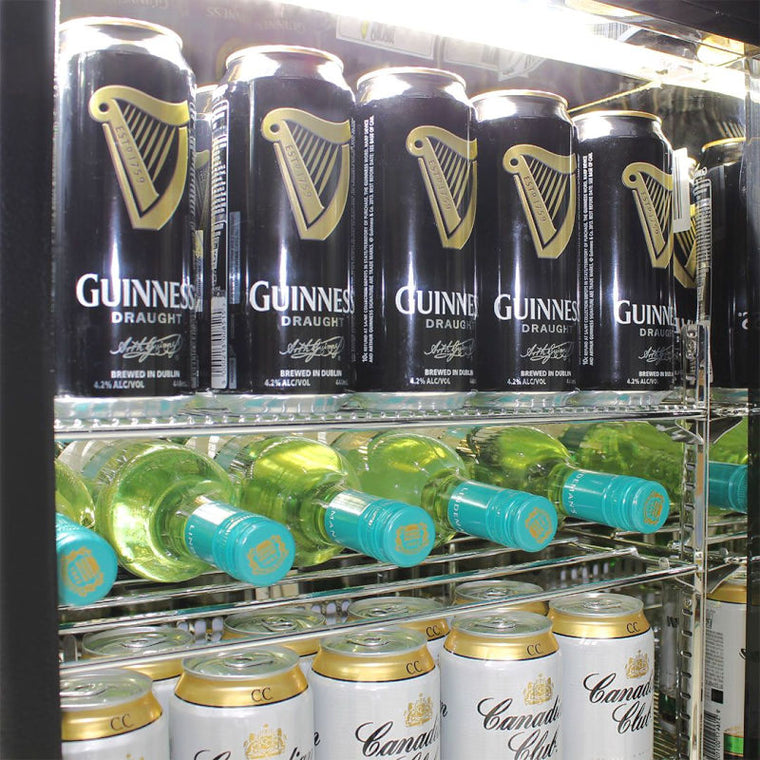 Bar Fridge | Solid 2 Door Alfresco | Rhino Stainless Steel | Features
Exceptional Cooling Performance: Elevate your chilling experience with this commercial-grade fridge, capable of maintaining temperatures as low as 1-2°C effortlessly, even when faced with scorching 38°C temperatures. Whether you're outfitting a vibrant pub or setting up an alfresco oasis, this fridge excels.

Versatile Location Suitability: Perfectly suited for both indoor and outdoor enclosed environments, this fridge adapts seamlessly to your space, ensuring consistent performance and aesthetics.

Economical Power Consumption: With a remarkable power consumption rate of 1.35 kW/24hrs, this fridge combines cooling power with energy efficiency, resulting in cost savings that can't be ignored.

Accreditation: Rest easy knowing this fridge is certified by MEPS, SAA Electrical, EMC (C-Tick), and Green Sense Plus, attesting to its quality and compliance with industry standards.

Renowned Brand: Rhino's legacy of excellence in commercial refrigeration is unrivaled. A frontrunner in energy-efficient technologies, Rhino's commitment to innovation has earned them the trust of industry giants like Heineken and Fosters Group.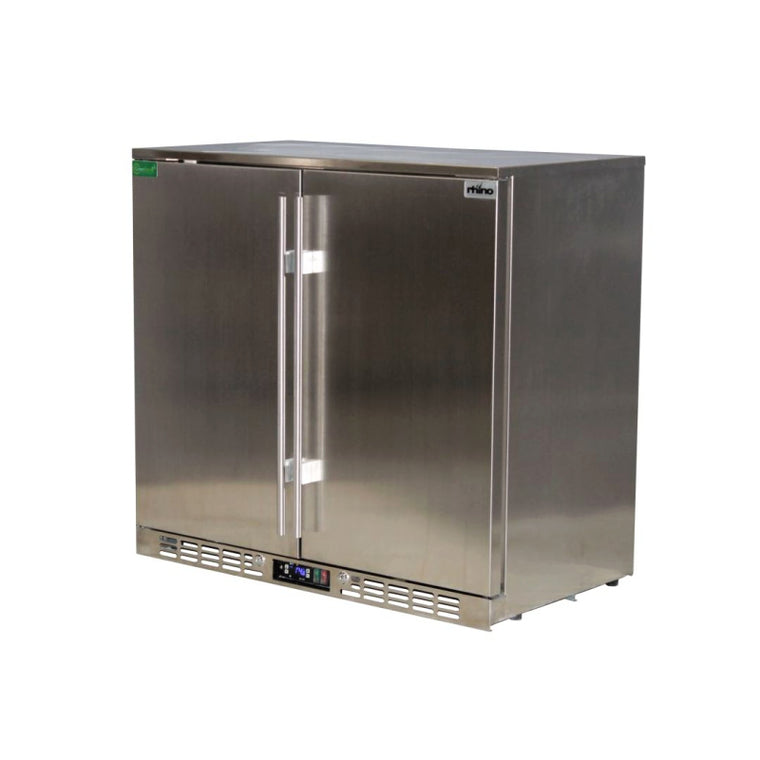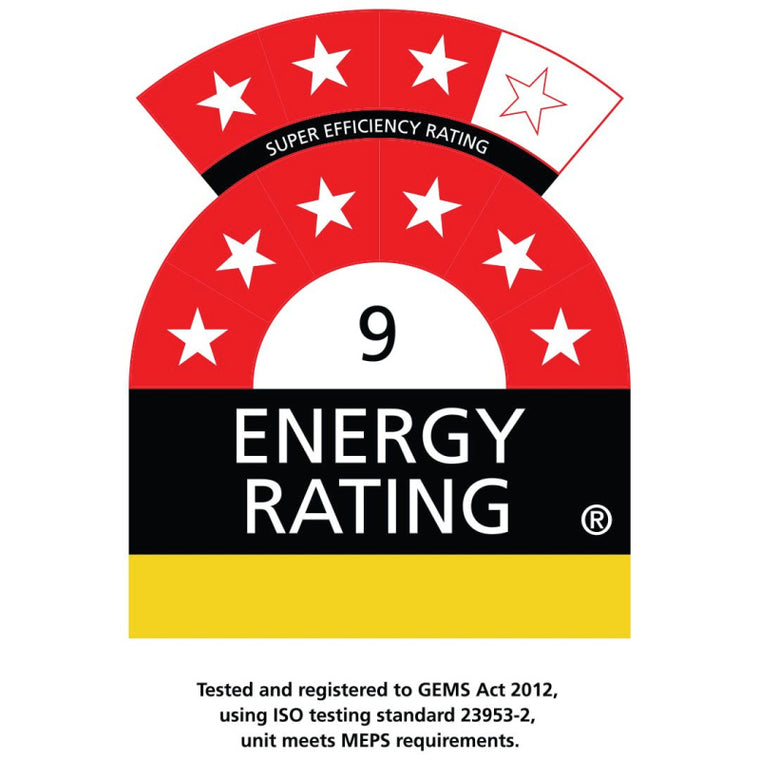 Substantial Energy Savings
Our recent testing revealed staggering energy consumption disparities. In a certified test room at 25°C and 40°C, competing brands fell short by over $600. Make the smart choice for savings and superior performance.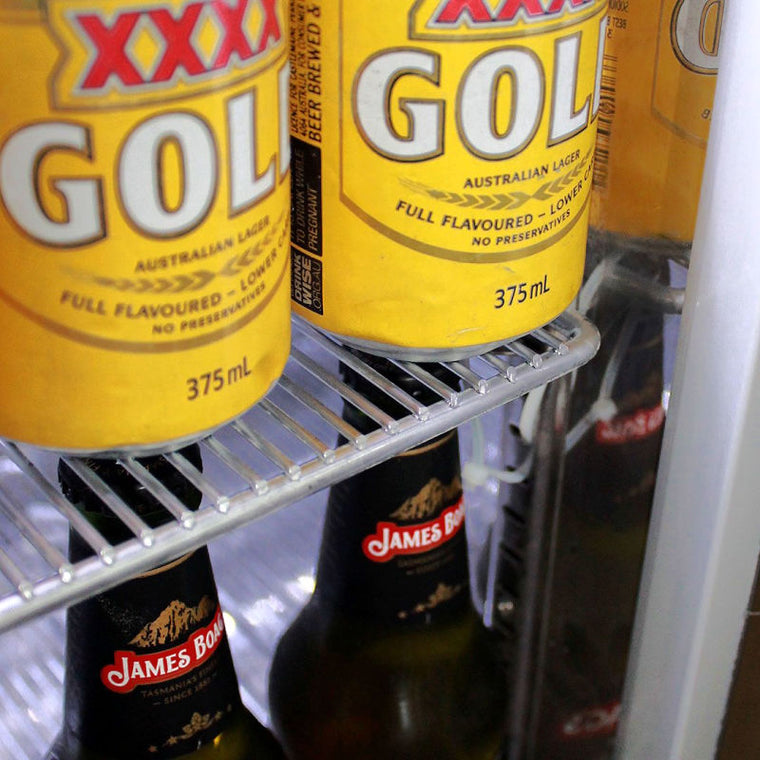 Specifications and Dimensions
Accommodate up to 240 standard 375ml cans or 208 liters of your favorite beverages, ensuring you're always well-stocked. With external dimensions of Width: 900mm, Depth: 500mm, Height: 840mm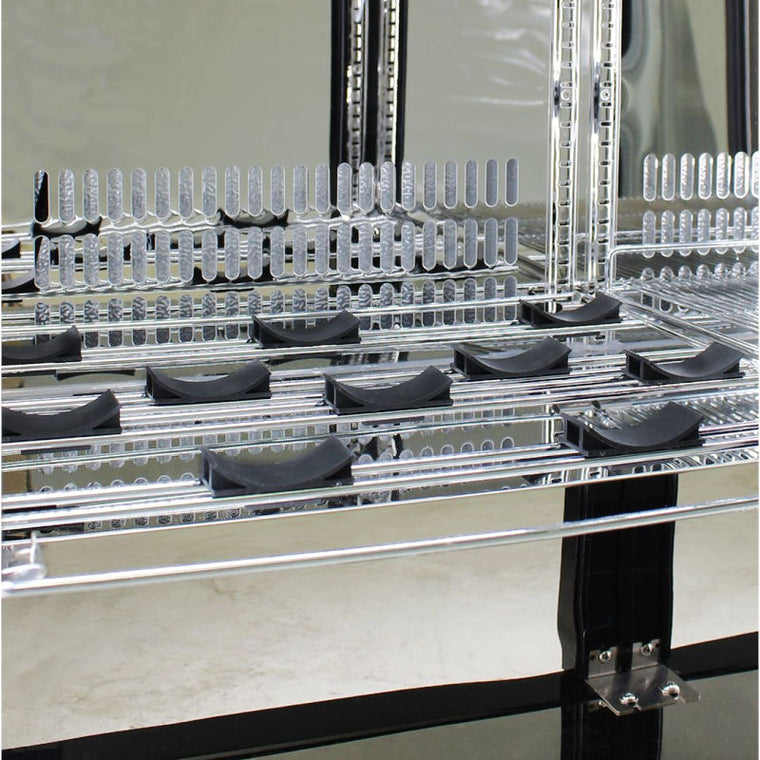 Thoughtful Shelving
Four adjustable chromed special 'no topple' shelves (500 mm W x 355 mm D) provide ample space to organise your drinks, with a dedicated wine shelf option for the connoisseur.
Bar Fridge | 2 Door Alfresco | Rhino SG2H | Specifications
Litres: 208
Weight: 87kg
Dimensions: Width 900 mm
Depth 500 mm
Height 840 mm
Capacity: 240 cans (375ml)
Noise Level: 44dB Similar to
a kitchen fridge
Shelving: 4 shelves
Body Colour: 304
Stainless Steel
Interior Finish: Polished 304
Stainless steel
Adjustable Feet: Yes
Lockable: Yes
Glass Door: Twin
Solid Door
Door Hinge: 1 x Right
1 x Left
Power Consumption: 1.35 kW/24hrs
Running Costs: Approximately
$126 per year
Approvals: Meps
SAA Electrical
EMC (C-Tick)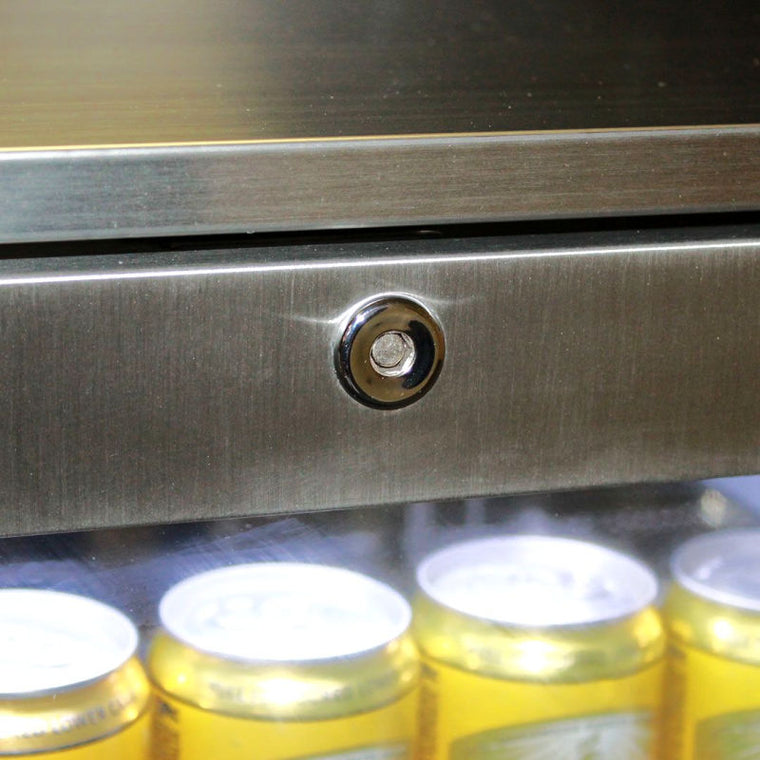 Bar Fridge | Solid 2 Door Alfresco | Rhino Stainless Steel | Complete Guide
Dive deeper into the world of cooling sophistication with the Rhino Envi Alfresco Bar Fridge. Discover maintenance tips, performance insights. Explore the Complete guide here
Peace of mind 30 day returns policy! Find out more here.
Price match guarantee*. Get more details here.
Review Rewards Program! Check it out here.
We provide customer service, via online chat, email, and phone 7 days a week, 7am to 10 pm. Contact us anytime!
Shipping FREE on a range of items!
For bulky items we have multiple items to reduce shipping costs:
Shipping to door, calculated at the product, cart, and checkout pages.

Collect from local depots we ship to, for reduced costs.

Collect for FREE from warehouse where products are shipped from.
You can find all our delivery/shipping details here.
If you have any questions contact us anytime.