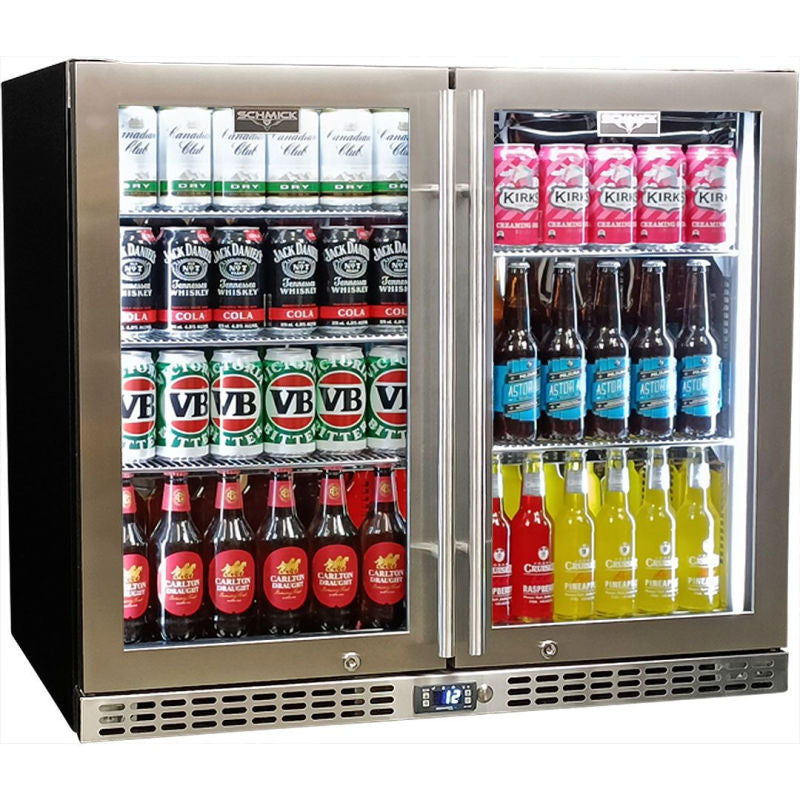 Bar Fridge | 2 Door Alfresco | Schmick SK206
Description

Model Codes

Why buy From Us

Shipping
Bar Fridge | 2 Door Alfresco | Schmick SK206
Elite Entertaining!
Enjoy FREE delivery in NSW, VIC, QLD (Gold Coast to Sunshine Coast), and the Adelaide region.
Discover the Ultimate Bar Fridge Experience with Schmick SK206, Your Choice of Matte Black or Stainless Steel Doors! Elevate your entertaining with this high-quality, low-energy, and quiet-running 2-door glass front bar fridge. Designed for reliability and functionality, the Schmick SK206 series is now our most sought-after range, perfect for both indoor and outdoor settings, including hospitality venues.
Premium Design, Superior Efficiency
Immerse yourself in the captivating aesthetics and sustainable cooling of these fridges. Experience the allure of heated glass, blue/white LED lighting, and a polished stainless interior that not only looks stunning but ensures optimal beverage storage. Plus, with adjustable shelving boasting over 50 height adjustments, you have the freedom to arrange your bottles exactly as you desire.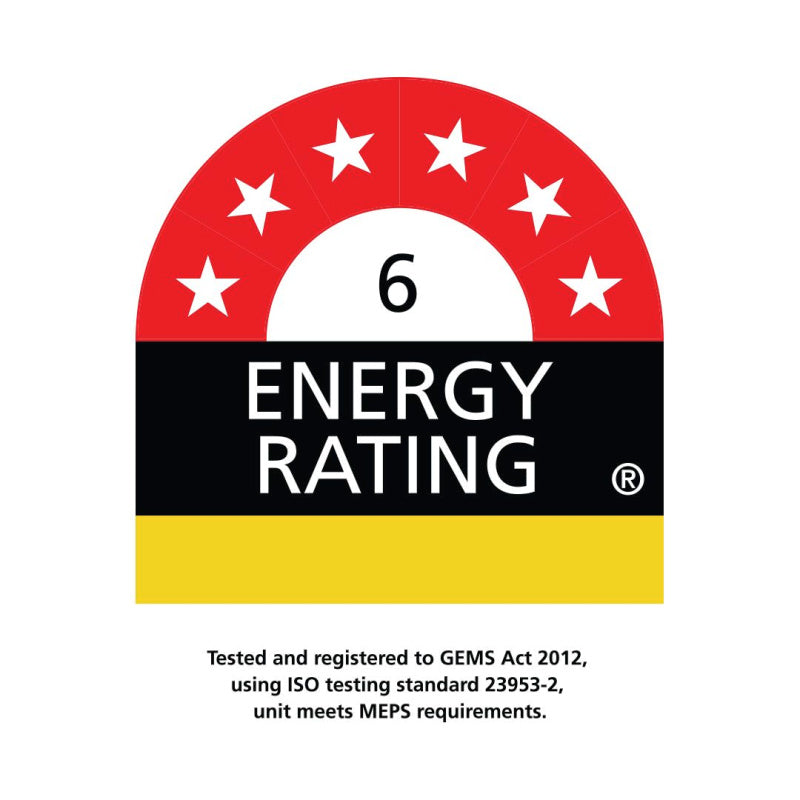 Bar Fridge | 2 Door Alfresco | Schmick SK206 | Feature Packed
Trusted Brand Quality
Schmick, our flagship brand, has brought together an impressive lineup of top-tier components for these fridges. The ECO Controller, OWL Quiet Inner Fans, German Energy Saving EC Fan, Meanwell Transformer, and Jiaxipera Chinese Compressor collaborate harmoniously, offering unparalleled reliability and performance. Enjoy the peace of mind that comes with lockable doors, ensuring the safety of your precious beverages.
Eco-Friendly Innovations
Join the movement towards sustainable cooling with advanced features that minimize your environmental impact while delivering exceptional cooling performance. Benefit from 12Volt Fans, Cyclopentane foaming, LED lighting, LOW E glass, R600 ozone-safe gas, and Triple Glazing, all working together to lower running costs and reduce your carbon footprint.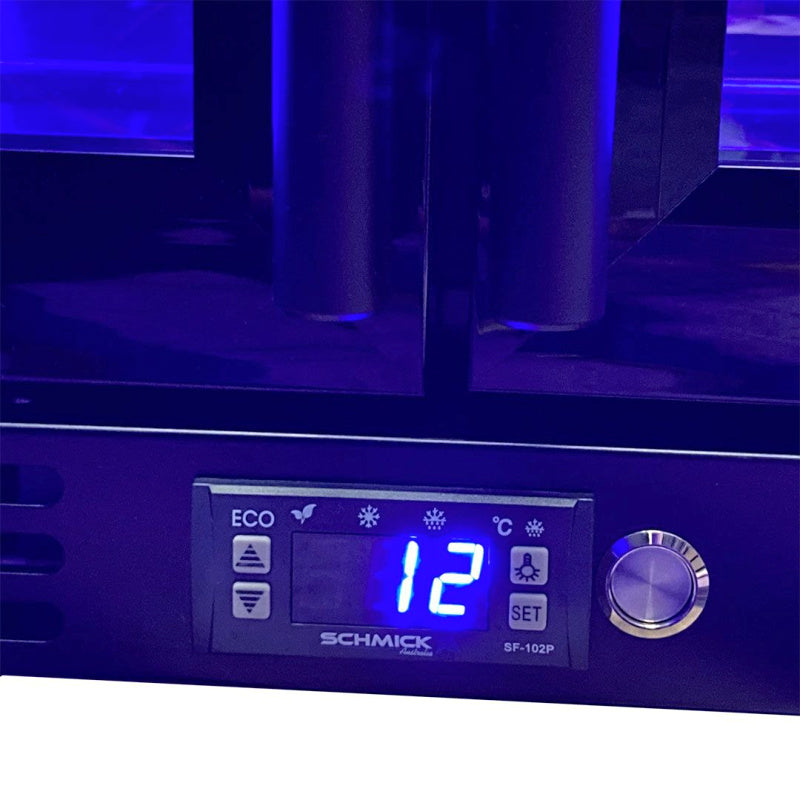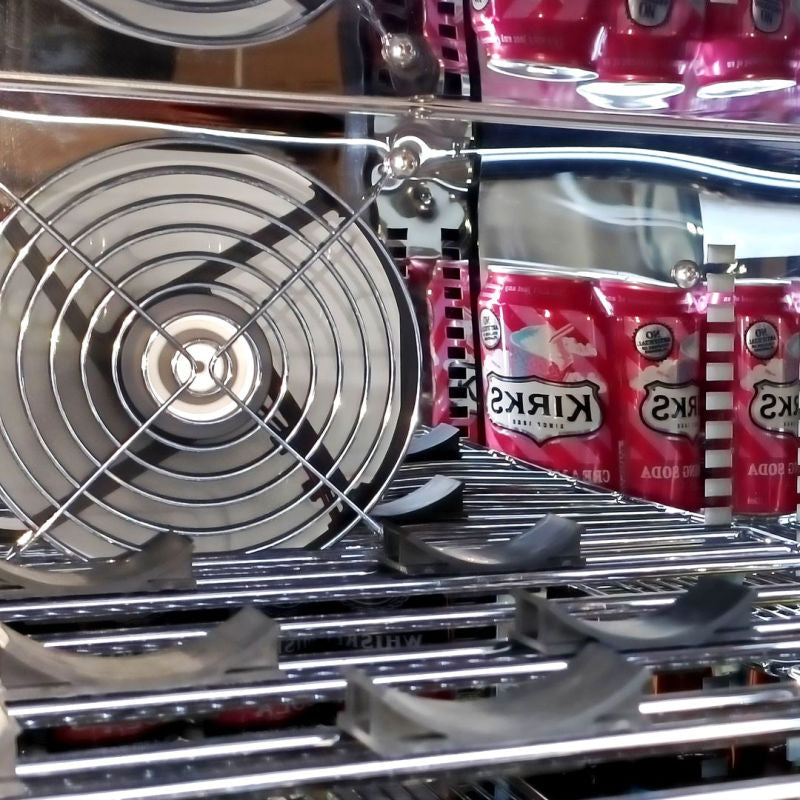 Energy-Saving Innovations
Achieve optimal cooling with 12Volt Fans, Cyclopentane foaming, LED lighting, LOW E glass, R600 ozone-safe gas, and Triple Glazing, all contributing to lower running costs and a reduced environmental footprint.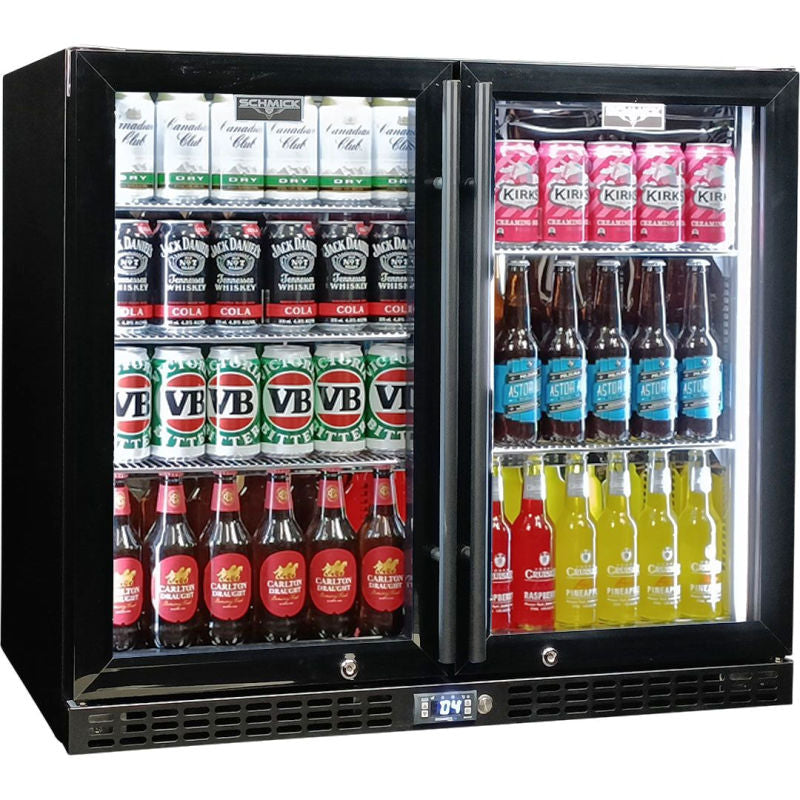 Unmatched Cooling Performance
Chill to perfection even in scorching 38°C+ temperatures, ensuring your beverages remain refreshingly cold and ready to enjoy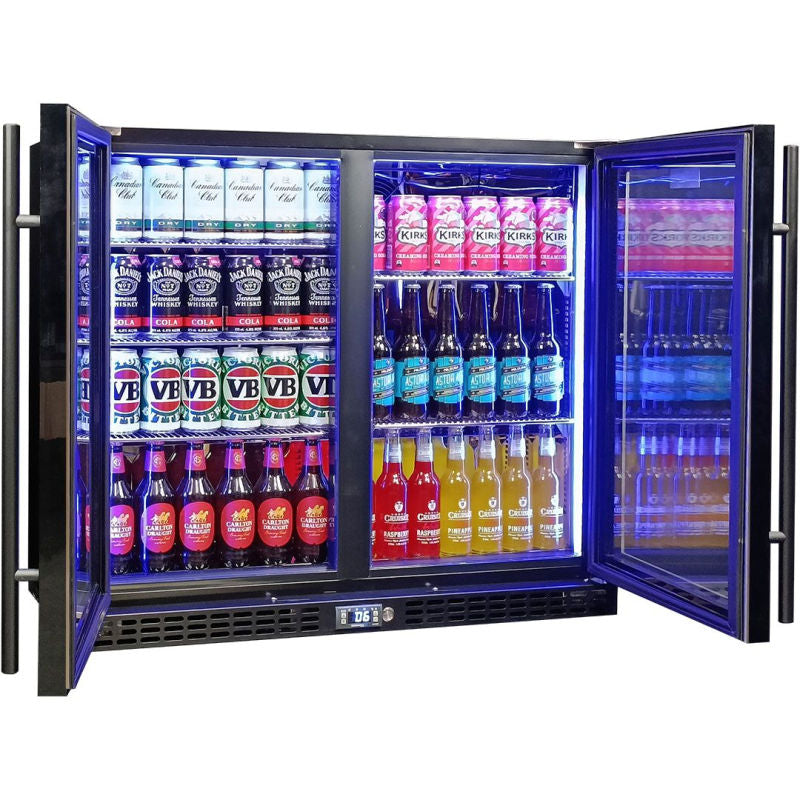 Choose Your Look
Personalize your space with the choice between a modern Matte Black Finish or the timeless elegance of Stainless Steel. Elevate your entertainment area with style and function.
Bar Fridge | 2 Door Alfresco | Schmick SK206 | Specifications
Litres: 264
Weight: 80kg
Dimensions: Width 895 mm
Depth 575 mm
Height 800 mm
Capacity: 264 cans (375ml)
Noise Level: 43.00dB
Shelving: 4 x HD Shelves
(W: 400mm x D: 400mm)
Body Colour: Black
Interior Finish: Polished Mirror
Stainless Steel
Adjustable Feet: Yes
Lockable: Yes
Door: Heated Glass
tempered
Door Hinge: 1 x Left & 1 x Right
Power Consumption: 2.20 kW/24hrs
Running Costs: Approximately
$205 per year
Approvals: GEMS 2022, Meps
SAA Electrical
EMC (C-Tick)
Bar Fridge | 2 Door Alfresco | Schmick SK206 | Complete Guide
For a complete bar fridge guide on maintenance, tips and performance read here
Peace of mind 30 day returns policy! Find out more here.
Price match guarantee*. Get more details here.
Review Rewards Program! Check it out here.
We provide customer service, via online chat, email, and phone 7 days a week, 7am to 10 pm. Contact us anytime!
Shipping FREE on a range of items!
For bulky items we have multiple items to reduce shipping costs:
Shipping to door, calculated at the product, cart, and checkout pages.

Collect from local depots we ship to, for reduced costs.

Collect for FREE from warehouse where products are shipped from.
You can find all our delivery/shipping details here.
If you have any questions contact us anytime.