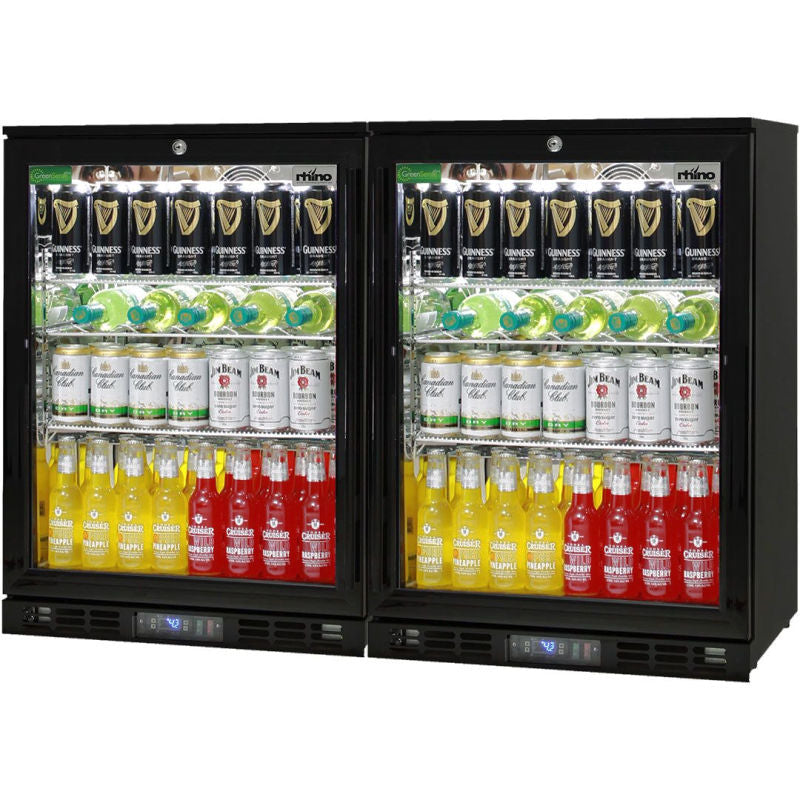 Bar Fridge | 2 Door | Energy Efficient Combo
Description

Model Code

Why buy From Us

Shipping
Bar Fridge | 2 Door | Energy Efficient Combo
Experience Ultimate Cooling Excellence!
Enjoy FREE delivery in NSW, VIC, QLD (Gold Coast to Sunshine Coast), and the Adelaide region.
Elevate your entertainment space with the unparalleled sophistication of the Rhino Alfresco Commercial Style Glass Door Bar Fridge, a masterpiece born from the fusion of premium engineering and impeccable design. Unveiling a new era of cooling precision, this exceptional bar fridge is not just a unit; it's a symphony of cutting-edge technology and artistry that transforms your beverage experience.
Dual Zone Mastery - Your Versatile Beverage Oasis
Behold the power of dual cooling zones, meticulously designed for your distinct preferences. Crafted as a 'pigeon pair,' these two fridges stand side by side, offering you the freedom to control each cooling zone independently. Whether you're indulging in fine wines or savouring chilled beers, this fridge adapts to your desires seamlessly.
Bar Fridge | 2 Door | Energy Efficient Combo | Features
The Rhino Alfresco Bar Fridge stands as an emblem of empowerment. Accommodating Corona bottles, standard 375ml cans, standard wine bottles, and offering a capacity of 258 liters, this fridge moulds to your preferences.

With external dimensions of Width: 1200mm, Depth: 500mm, Height: 840mm, and an internal space of Width: 1040mm, Depth: 360mm, Height: 680mm, this dual-zone dynamo offers a generous canvas for your cooling aspirations.

When you choose Rhino, you embrace a legacy of innovation and excellence. Proudly preferred by corporate giants like Heineken and Fosters Group, Rhino's commitment to energy-efficient technologies sets new industry benchmarks.

Controlled by an electronic marvel, this bar fridge maintains a consistent 2°C temperature, guaranteeing your beverages are always at the optimal cooling point. The precision cooling is a reflection of our commitment to your refreshment satisfaction.

Within its dual cooling chambers indulge in the polished stainless steel interior, a mirror-like canvas that reflects your discerning taste. Special 'no topple' chromed shelves crafted with meticulous attention to ensure stability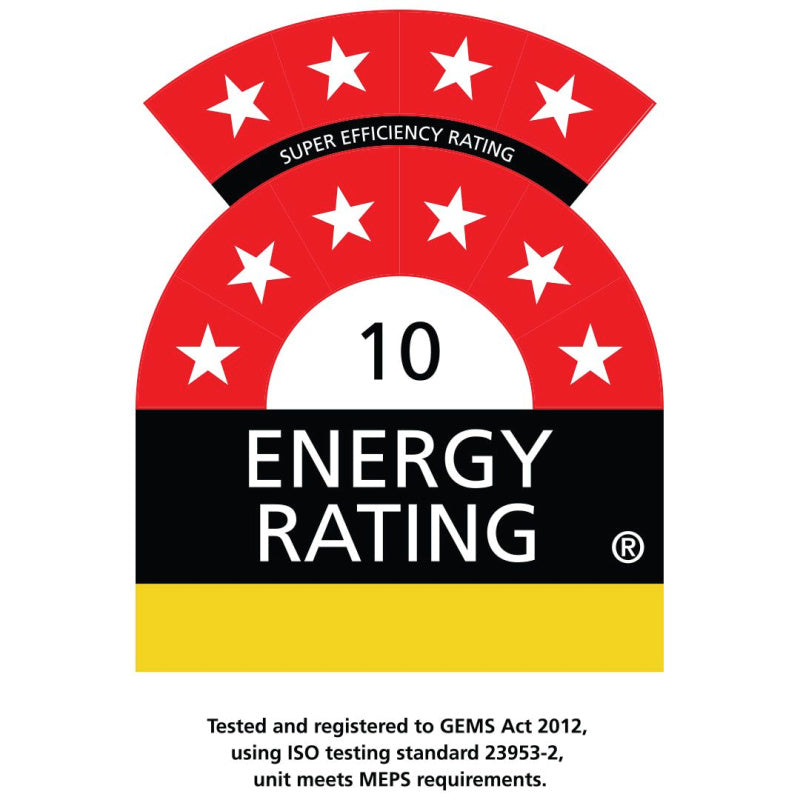 Bar Fridge | 2 Door | Energy Efficient Combo | Specifications
Litres: 258
Weight: 50kg
Dimensions: Width 1200 mm
Depth 500 mm
Height 840 mm
Capacity: 280 cans
48 wine bottles
Noise Level: 47dB
Similar to a kitchen fridge
Shelving: 4 chrome shelves
Body Colour: Black
Interior Finish: Polished 304
Stainless
Adjustable Feet: Yes
Lockable: Yes
Glass Door: Dual glazed
Low E Glass
Door Hinge: 1 x Right and 1 x Left
Power Consumption: 2.46 kW/24hrs
Running Costs: Approximately
$230 per year
Approvals: Meps, SAA Electrical
EMC (C-Tick)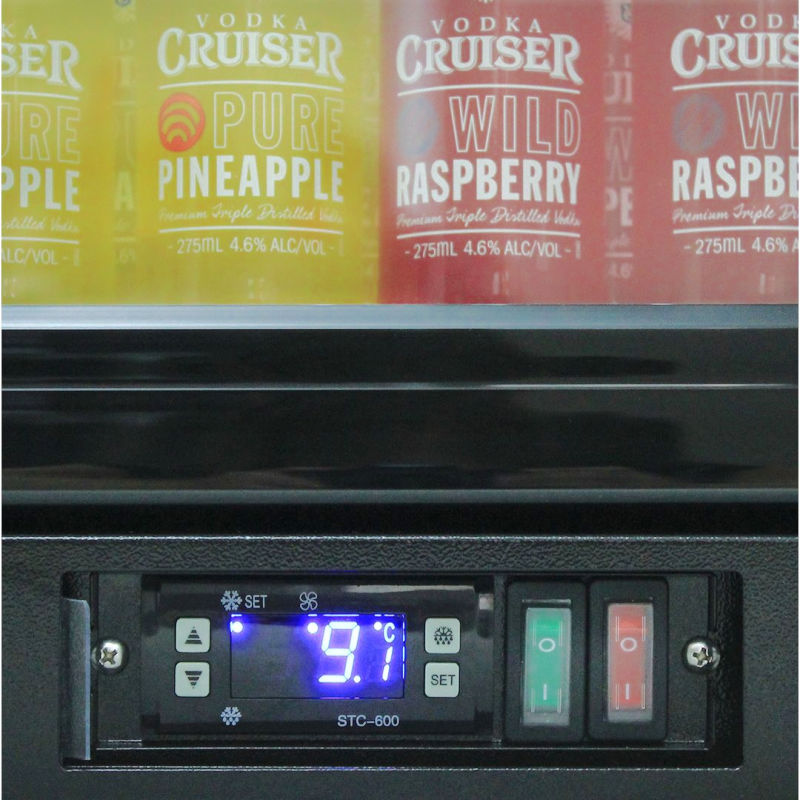 Bar Fridge | 2 Door | Energy Efficient Combo | Complete Guide
Dive deeper into the world of cooling sophistication with the Rhino Energy Efficient Combo Bar Fridge. Discover maintenance tips, performance insights. Explore the Complete guide here
Peace of mind 30 day returns policy! Find out more here.
Price match guarantee*. Get more details here.
Review Rewards Program! Check it out here.
We provide customer service, via online chat, email, and phone 7 days a week, 7am to 10 pm. Contact us anytime!
Shipping FREE on a range of items!
For bulky items we have multiple items to reduce shipping costs:
Shipping to door, calculated at the product, cart, and checkout pages.

Collect from local depots we ship to, for reduced costs.

Collect for FREE from warehouse where products are shipped from.
You can find all our delivery/shipping details here.
If you have any questions contact us anytime.