Bar Fridge | Single Door Alfresco | Schmick SK68
Description

Model Code

Why buy From Us

Shipping
Bar Fridge | Single Door Alfresco | Schmick SK68
Elevate Your Beverage Storage Experience!
Enjoy FREE delivery in NSW, VIC, QLD (Gold Coast to Sunshine Coast), and the Adelaide region.
Welcome to a world where cooling sophistication meets unrivaled refreshment. Introducing the Schmick SK68 Triple Glazed Glass Bar Fridge – a masterpiece that combines cutting-edge technology and elegant design, redefining the way you experience cool convenience.
Whether you're hosting vibrant indoor gatherings or creating an inviting outdoor oasis, this fridge is meticulously crafted to elevate your space with reliable performance, sleek aesthetics, and unparalleled efficiency.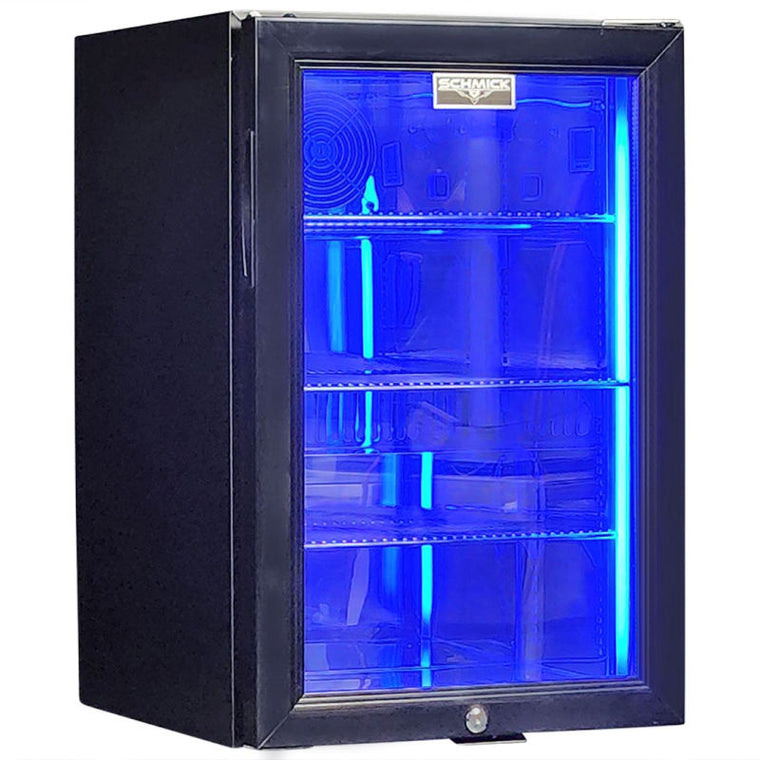 Bar Fridge | Schmick SK68 | Features
With triple glazing and tropical rating, this bar fridge effortlessly maintains a chilling temperature of 2°C in ambient temperatures ranging from 10°C to 38°C.

Experience peace of mind with the lockable door, allowing you to secure your refreshments while enhancing safety.

The 'Embedded' LED Strips on two sides and the top offer a customizable blue or white lighting choice, adding an ambiance of style to your space.

The reversible door design provides flexible installation options, while the LOW E glass prevents unsightly condensation.

47 adjustable shelf positions, guaranteeing maximum storage optimization and eliminating wasted space.

Unlock substantial energy consumption savings while embracing eco-friendly practices.

Its dimensions of 43.5cm W, 49cm D, and 68cm H make it a versatile addition to any setting.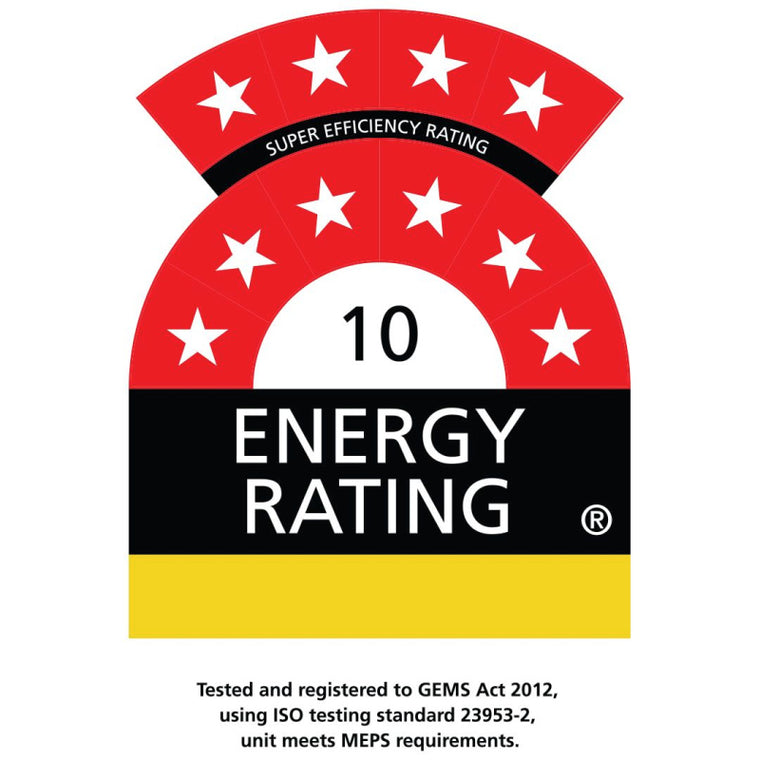 Optimal Convenience
The Schmick SK68 Bar Fridge is equipped with an impressive 47 adjustable shelf positions, ensuring you maximize storage capacity and eliminate any wasted space. Revel in the polished mirror finish stainless steel interior, adding a touch of sophistication while ensuring hygiene and durability.
Energy-Saving and Environmentally Conscious
Champion eco-friendly cooling with the SK68's Cyclopentane foaming, energy-saving compressor, and R600 100% ozone-safe gas. The triple glazed tempered LOW E glass contributes to enhanced insulation, minimizing energy consumption and your environmental footprint.
Superior Brand Quality and Performance
Engineered for excellence, the SK68 Bar Fridge features Schmick's proprietary OWL Quiet Inner Fans, a high-quality Jiaxipera Chinese Compressor, and a Meanwell Transformer from Taiwan. With a minimal power consumption of only 0.55 kW/24hrs, this fridge delivers outstanding cooling performance without inflating your energy bills.
Bar Fridge | Schmick SK68 | Specifications
Litres: 69
Weight: 29kg
Dimensions: Width 490 mm
Depth 430 mm
Height 680 mm
Capacity: 76 cans (375ml)
Noise Level: 41dB Similar to
a kitchen fridge
Shelving: 2 shelves
Body Colour: 304
Stainless Steel
Interior Finish: Polished 304
Stainless steel
Adjustable Feet: Yes
Lockable: Yes
Glass Door: Triple glazed
tempered
LOW E glass
Door Hinge: Right Hinged
Power Consumption: 0.55 kW/24hrs
Running Costs: Approximately
$52 per year
Approvals: RCM
Meps
EMC (C-Tick)
Bar Fridge | Schmick SK68 | Complete Guide
For a complete bar fridge guide on maintenance, tips and performance read here
Peace of mind 30 day returns policy! Find out more here.
Price match guarantee*. Get more details here.
Review Rewards Program! Check it out here.
We provide customer service, via online chat, email, and phone 7 days a week, 7am to 10 pm. Contact us anytime!
Shipping FREE on a range of items!
For bulky items we have multiple items to reduce shipping costs:
Shipping to door, calculated at the product, cart, and checkout pages.

Collect from local depots we ship to, for reduced costs.

Collect for FREE from warehouse where products are shipped from.
You can find all our delivery/shipping details here.
If you have any questions contact us anytime.