Bar Fridge | Single Door Alfresco | Schmick SK116
Description

Model Codes

Why buy From Us

Shipping
Bar Fridge | Single Door Alfresco | Schmick SK116
Experience Refreshment Excellence!
Enjoy FREE delivery in NSW, VIC, QLD (Gold Coast to Sunshine Coast), and the Adelaide region.
Welcome to a world of cool sophistication and unrivaled refreshment. Elevate your beverage storage experience with our premium range of alfresco bar fridges, tailored specially for the taste of Australian homeowners.
Unleash the future of cooling technology as you embark on a journey where style meets performance. Whether you're a passionate entertainer, a hospitality connoisseur, or simply seeking a stylish addition to your space, our glass door bar fridges redefine convenience and elevate your every sip. Get ready to chill in style and make a statement with the ultimate blend of form and function.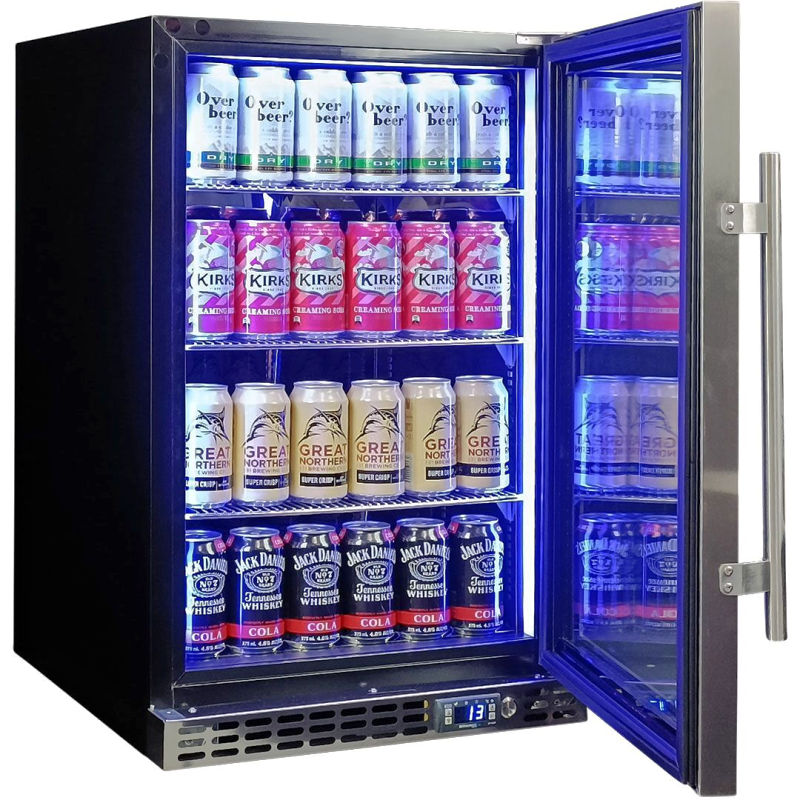 Bar Fridge | Schmick SK116 | Technical Excellence
Cools to 0°C even in 38°C+ temperatures.

Suitable for indoor or outdoor enclosed under cover spaces.

Utilizes a mere 1.83 kW/24hrs for efficient operation.

Running cost approximately $171.26 per year (Based on 25.64 cents per kilowatt).

Equipped with high-quality Danfoss German controllers, EBM fans from Germany, and silent Noctua fans.

Crafted with precision and reliability using Meanwell Transformers from Taiwan and Jiaxipera Chinese Compressors.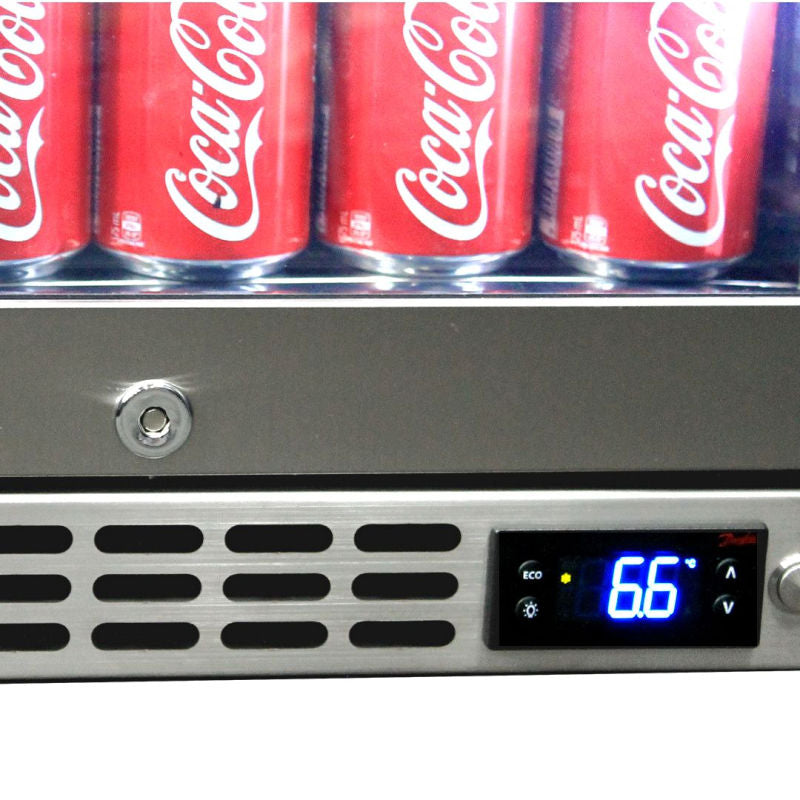 Sustainable Cooling
Incorporating energy-saving features like 12Volt fans, cyclopentane foaming, and R600 100% ozone-safe gas, our fridges minimise environmental impact while maximising efficiency.
Uncompromising Craftsmanship
Wrapped in a matte black finish with a polished 304 mirror stainless interior, our bar fridges exude luxury while withstanding the test of time.
Crystal-Clear View
The heated glass door is your solution to condensation-free clarity, allowing you to admire your beverages without interruption.
Bar Fridge | Schmick SK116 | Specifications
Litres: 121
Weight: 39kg
Dimensions: Width 495 mm
Depth 570 mm
Height 800 mm
Capacity: 132 cans (375ml)
Noise Level: 43dB Similar to
a kitchen fridge
Shelving: 3 large shelves
Body Colour: Matte Black
Interior Finish: Polished 304
Stainless steel
Adjustable Feet: Yes
Lockable: Yes
Glass Door: Heated glass
tempered
Door Hinge: Right or
Left Hinged
Power Consumption: 1.83 kW/24hrs
Running Costs: Approximately
$171 per year
Approvals: SAA Electrical
EMC (C-Tick)
Bar Fridge | Schmick SK116 | Complete Guide
For a complete bar fridge guide on maintenance, tips and performance read here
SK116R-HD

SK116L-HD

SK116R-B-HD

SK116L-B-HD
Peace of mind 30 day returns policy! Find out more here.
Price match guarantee*. Get more details here.
Review Rewards Program! Check it out here.
We provide customer service, via online chat, email, and phone 7 days a week, 7am to 10 pm. Contact us anytime!
Shipping FREE on a range of items!
For bulky items we have multiple items to reduce shipping costs:
Shipping to door, calculated at the product, cart, and checkout pages.

Collect from local depots we ship to, for reduced costs.

Collect for FREE from warehouse where products are shipped from.
You can find all our delivery/shipping details here.
If you have any questions contact us anytime.