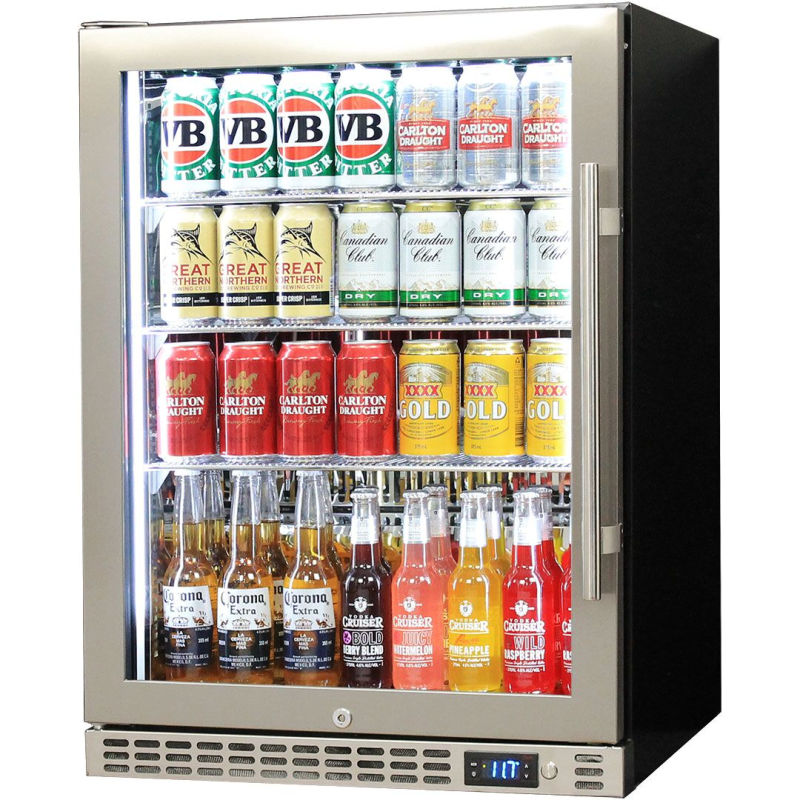 Bar Fridge | Single Door Alfresco | Quiet Running | Schmick SK156
Description

Model Codes

Why buy From Us

Shipping
Bar Fridge | Single Door Alfresco | Schmick SK156
Get Ready to Chill in Style with our Sleek and Functional Bar Fridges!
Enjoy FREE delivery in NSW, VIC, QLD (Gold Coast to Sunshine Coast), and the Adelaide region.
Are you looking for a premium bar fridge to keep your beverages perfectly chilled and always within reach? Look no further! Our high-quality bar fridges are designed to meet all your needs, providing reliable performance and stunning aesthetics. Choose from our exclusive range of bar fridges with options for stainless steel or black doors and right or left hinged models.
Choose Your Perfect Bar Fridge Today!
Select the model that best suits your style and needs. Whether it's for your home bar, man cave, office, or outdoor entertainment area, our bar fridges are the ideal choice. Experience the ultimate in cooling performance, design, and convenience.
Bar Fridge | Single Door Alfresco | Smart Features
Triple Glazed Heated Glass Door: Say goodbye to condensation and hello to crystal-clear visibility of your favorite drinks. Our bar fridge's heated glass door prevents condensation, maintaining a clear view of your beverages at all times.

Switchable LED Lighting: Set the mood with our customizable LED lighting. Choose between blue or white illumination to create the perfect ambiance for any occasion.

Quiet and Efficient Cooling: Our bar fridge runs quietly, similar to a kitchen fridge, thanks to the high-quality German EBM fans and Energy Saving EC Fan, ensuring reliable and efficient cooling performance.

Convenient Reversible Door: For added flexibility, the door can be easily reversed to open from the right or left, depending on your preferences and space constraints.

Lockable for Security: Rest assured knowing your drinks are safe with the lockable feature. Keep your beverages secure and prevent unauthorized access.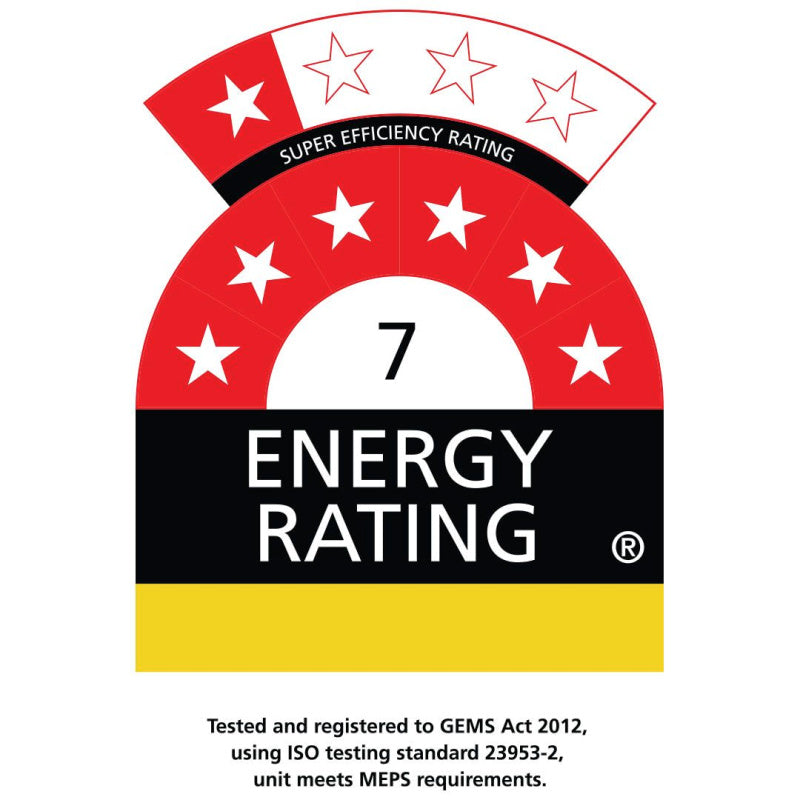 Environmentally Friendly and Cost-Efficient
Our commitment to sustainability is reflected in the energy-saving features incorporated into our bar fridges. Cyclopentane foaming and R600 100% ozone safe gas contribute to a greener planet, while the energy-saving compressor and German EBM fans minimize power consumption. With an annual running cost of approximately $169, you can enjoy your drinks guilt-free.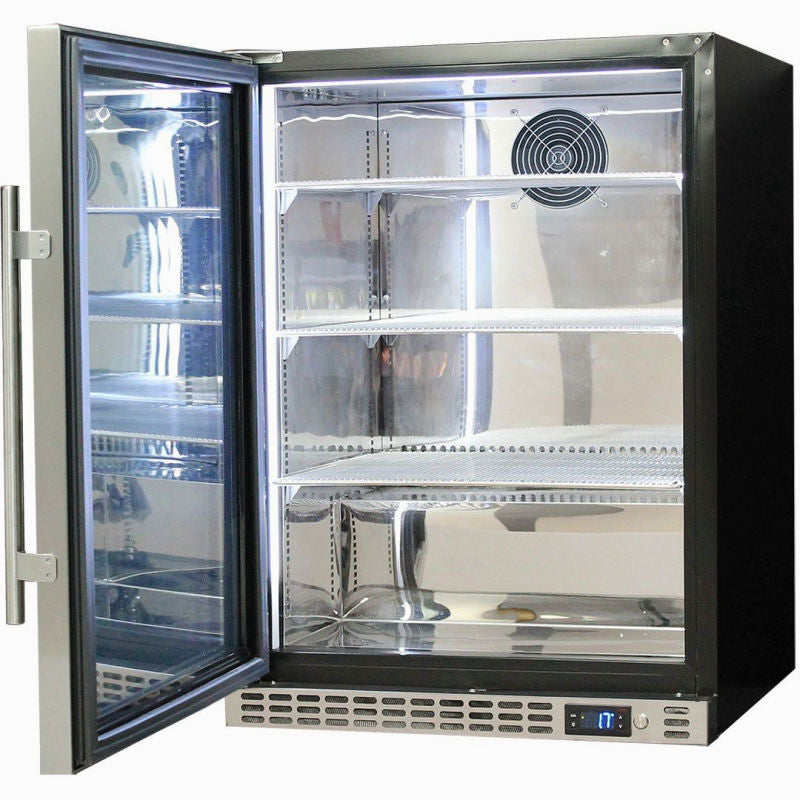 Built to Impress, Designed for Peace of Mind
Our Schmick brand represents excellence in design and performance, and our bar fridges are no exception. SAA Electrical and EMC approvals guarantee safety and compliance with the highest standards. The adjustable feet ensure stability on any surface, and the lockable feature keeps your collection secure at all times.
Illuminate Your Collection in Style
Create a captivating display with our switchable 'colour' LED light, offering the choice between blue or white illumination. Three full 'soft' lighting strips on the sides and inner top provide an enchanting lighting effect, making your beverages look even more enticing.
Bar Fridge | Single Door Alfresco | Specifications
Litres: 164
Weight: 44kg
Dimensions: Width 595 mm
Depth 586 mm
Height 840 mm
Capacity: 144 cans (375ml)
Noise Level: 43dB Similar to
a kitchen fridge
Shelving: 3 shelves
Body Colour: Stainless Steel
or Black
Interior Finish: Polished 304
Mirror Stainless
Adjustable Feet: Yes
Lockable: Yes
Glass Door: Heated Glass
Door Hinge: Right or
Left Hinged
Power Consumption: 1.81 kW/24hrs
Running Costs: Approximately
$169 per year
Approvals:SAA Electrical
EMC (C-Tick)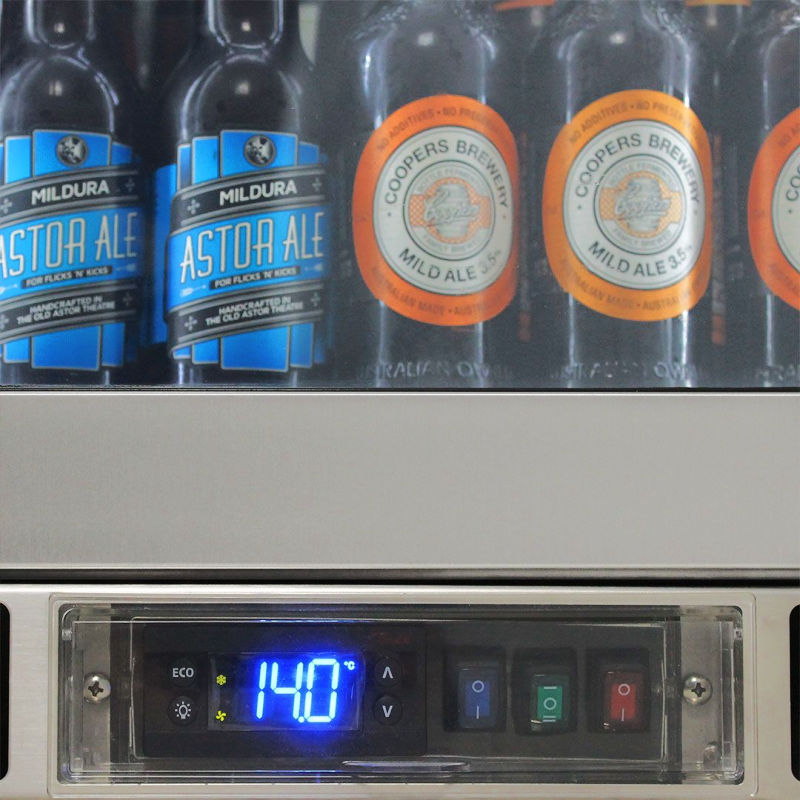 Bar Fridge | Single Door Alfresco
 

| Complete Guide

For a complete bar fridge guide on maintenance, tips and performance read here
SK156L-HD

SK156R-HD

SK156R-B-HD

SK156L-B-HD
Peace of mind 30 day returns policy! Find out more here.
Price match guarantee*. Get more details here.
Review Rewards Program! Check it out here.
We provide customer service, via online chat, email, and phone 7 days a week, 7am to 10 pm. Contact us anytime!
Shipping FREE on a range of items!
For bulky items we have multiple items to reduce shipping costs:
Shipping to door, calculated at the product, cart, and checkout pages.

Collect from local depots we ship to, for reduced costs.

Collect for FREE from warehouse where products are shipped from.
You can find all our delivery/shipping details here.
If you have any questions contact us anytime.