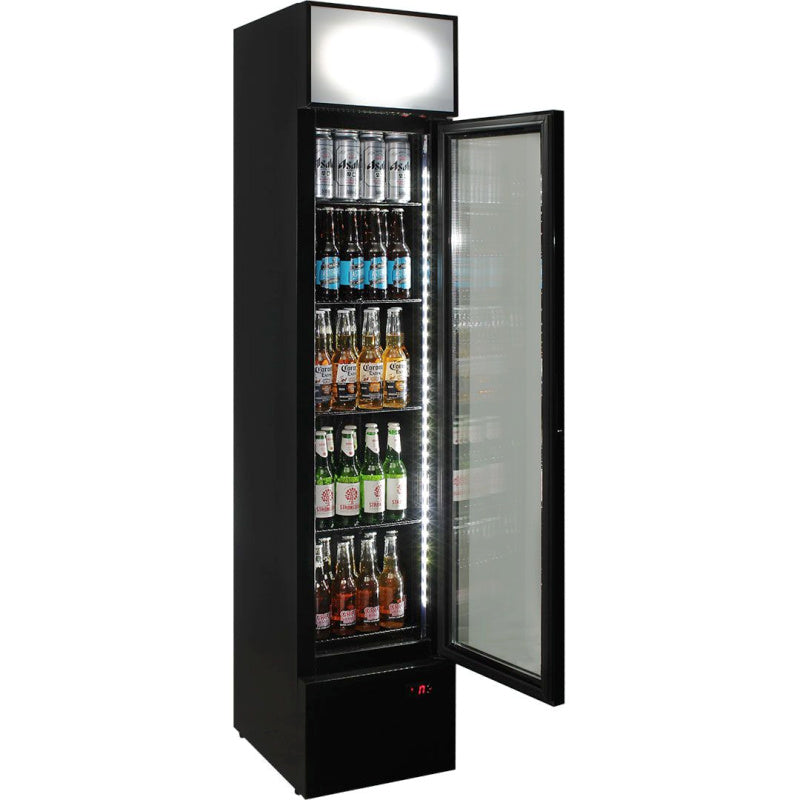 Bar Fridge | 160 Litre Upright
Description

Model Code

Why buy From Us

Shipping
Bar Fridge | 160 Litre Upright
Welcome to the Future of Entertaining!
Enjoy FREE delivery in NSW, VIC, QLD (Gold Coast to Sunshine Coast), and the Adelaide region.
Say goodbye to ordinary, bulky fridges that cramp your space and hello to a sleek and slender solution that maximizes room while keeping your drinks refreshingly cool. Whether you're hosting a party, creating your dream home bar, or need a reliable fridge for outdoor gatherings, our Upright Bar Fridge is the ultimate companion that doesn't compromise on performance.
With its innovative features, energy-saving technology, and impeccable design, this fridge is the epitome of excellence. This extraordinary fridge is designed to elevate your entertaining experience and redefine the way you keep your beverages chilled.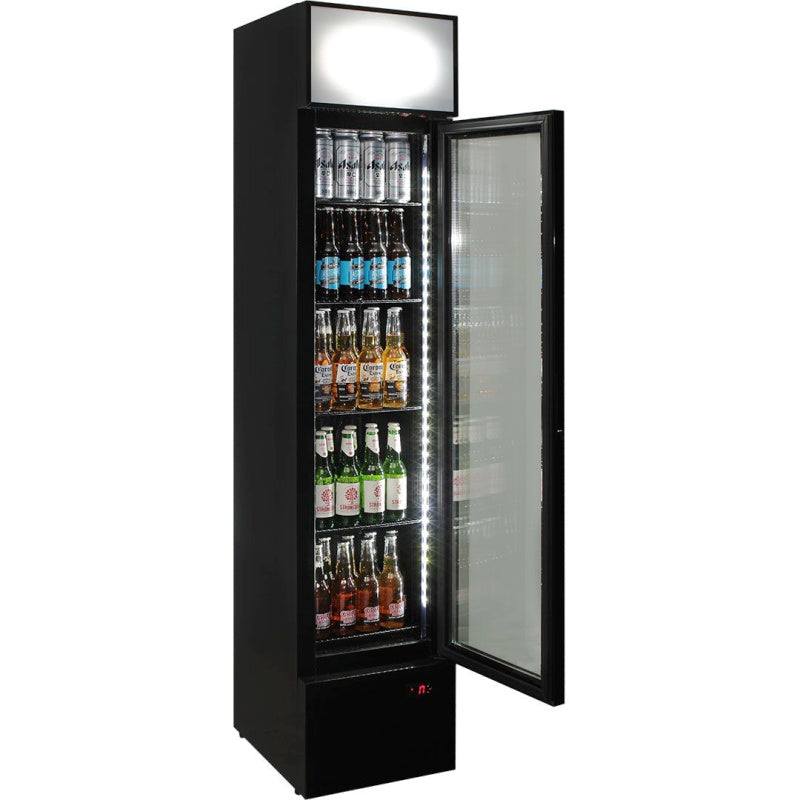 Bar Fridge | 160 Litre Irresistible Features
Say Goodbye to Condensation: Triple glazed LOW E glass ensures a crystal-clear view.

Whisper-Quiet Cooling: German EBM brand fans provide low noise, low energy cooling.

Customisable Storage: Fully adjustable shelves and a lockable door to fit your needs.

Reliable Performance: Quality compressor and Italian Carel controller for efficient cooling.

Perfect Stability: 4 x adjustable feet for easy leveling and positioning.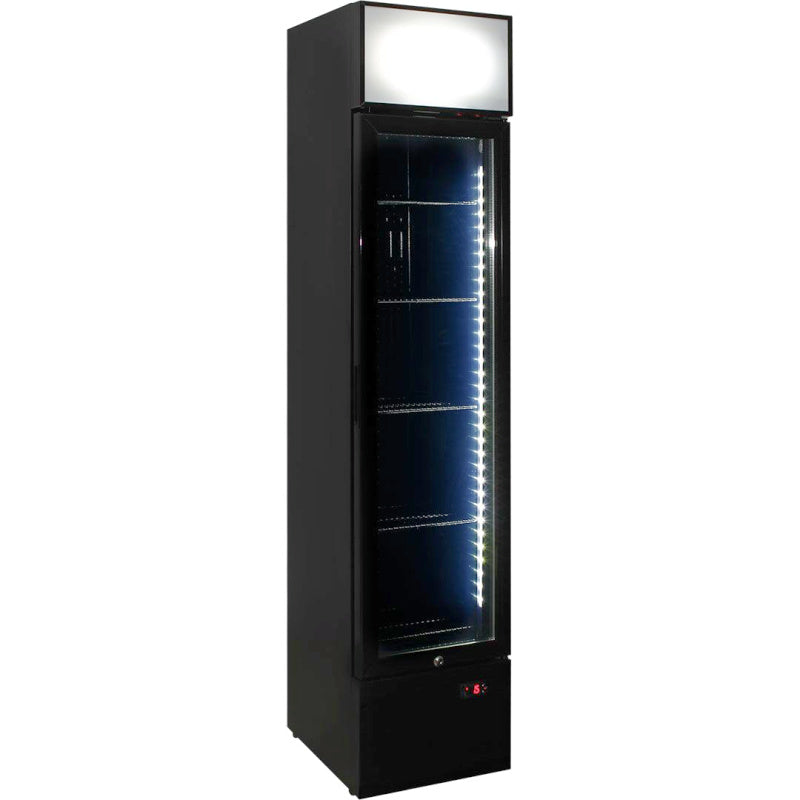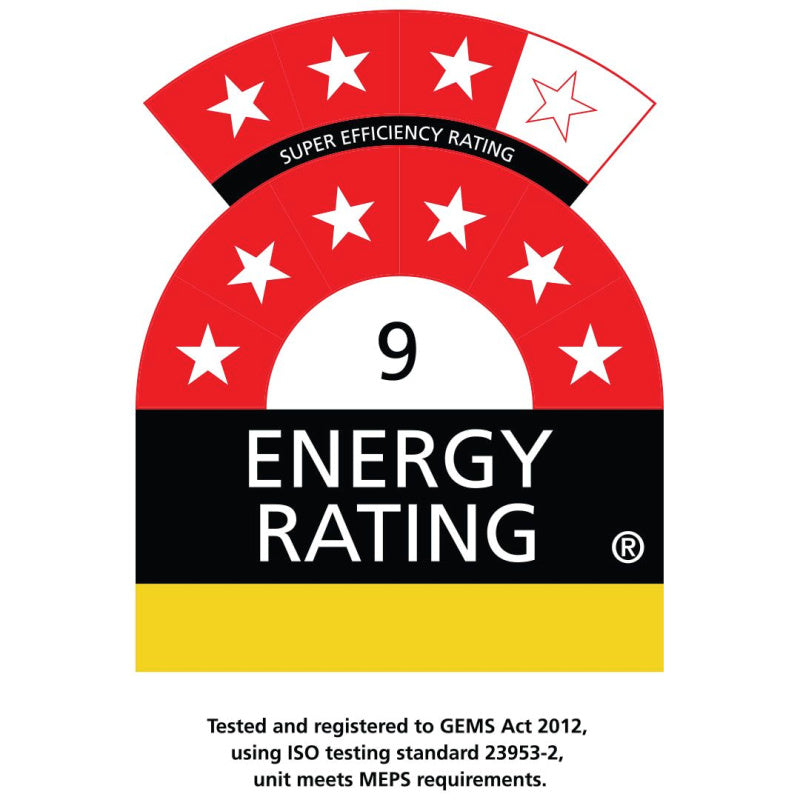 Eco-Friendly and Energy Saving
This sleek and efficient fridge boasts a power consumption of 2.10 kilowatt-hours per 24 hours, ensuring optimal performance without excessive energy usage. With an estimated yearly running cost of approximately $196.53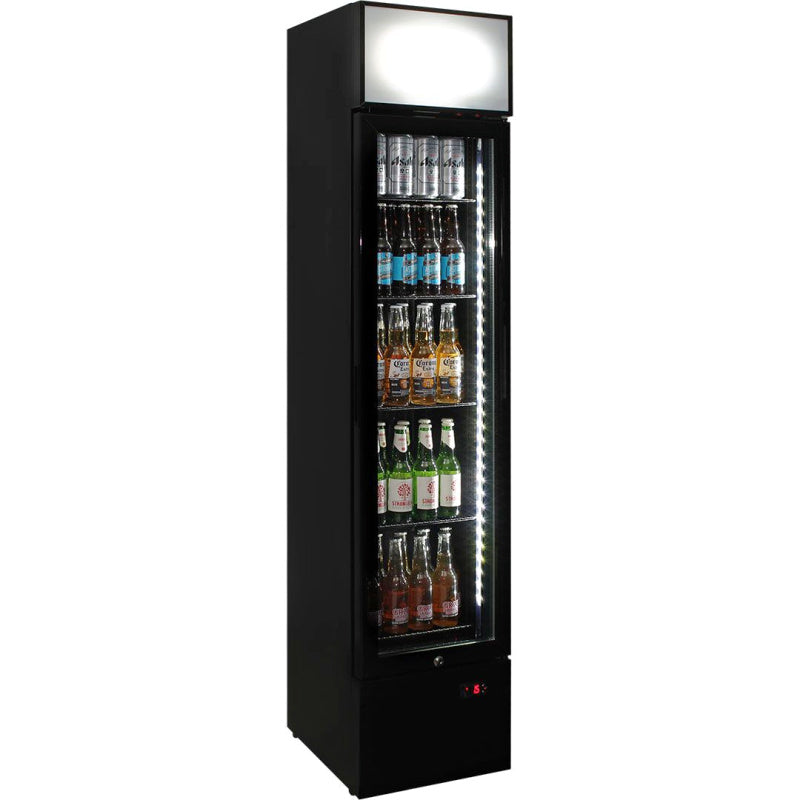 Condensation Defense
The innovative LOW E coating on the glass significantly reduces condensation buildup, ensuring crystal-clear visibility of your drinks and preventing any annoying water droplets from obstructing your view.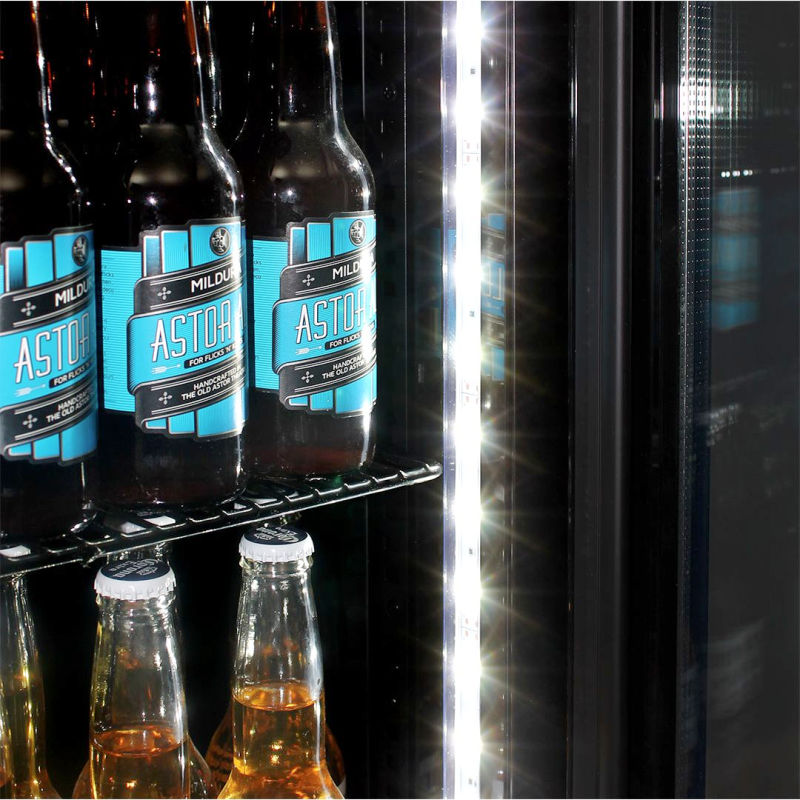 Tropical Rated Cooling
Discover the ultimate cooling solution with our 160 Litre Upright Bar Fridge, designed to make your beverages chill effortlessly even in scorching 32°C+ temperatures. With its powerful cooling capability, you can always enjoy a refreshing drink at zero (0°C)
Bar Fridge | 160 Litre Upright | Specifications
Litres: 160
Weight: 60kg
Dimensions: Width : 390 mm
Depth : 475 mm
Height : 1880 mm
Capacity: 144 cans (375ml)
Noise Level: 43dB
(Similar to a kitchen fridge)
Shelving: 5 shelves
Body Colour: Black
Interior Finish: smashed aluminium
Adjustable Feet: Yes
Lockable: Yes
Glass Door: Triple glazed
LOW E glass
Door Hinge: Right Hinged
Power Consumtion: 2.1 kW/24hrs
Running Costs: Approximately $196 per year
Approvals: SAA Electrical
EMC (C-Tick)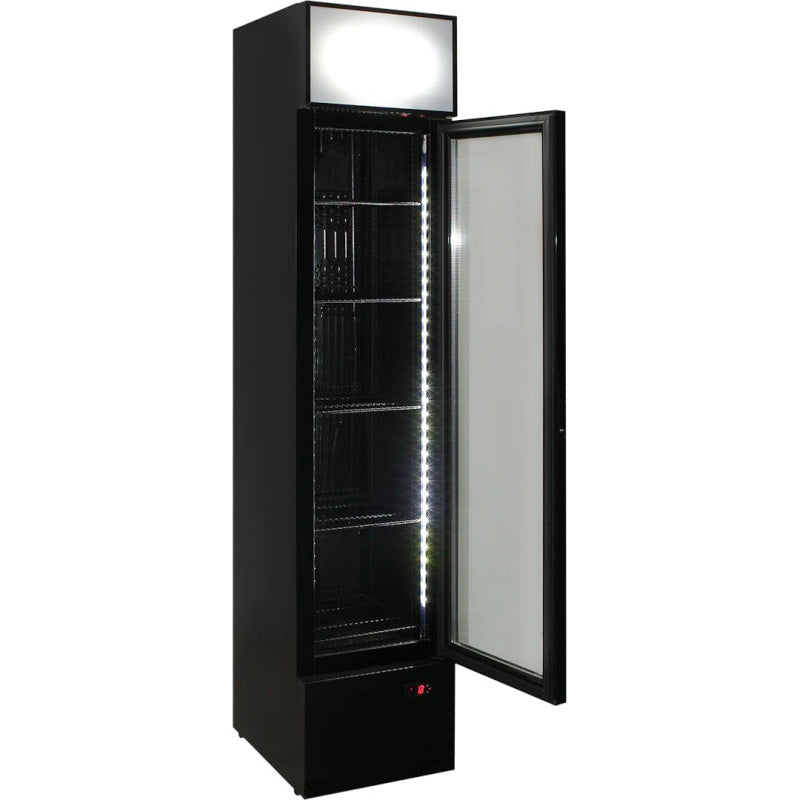 Bar Fridge | 160 Litre Upright | Complete Guide
For a complete bar fridge guide on maintenance, tips and performance read here
Peace of mind 30 day returns policy! Find out more here.
Price match guarantee*. Get more details here.
Review Rewards Program! Check it out here.
We provide customer service, via online chat, email, and phone 7 days a week, 7am to 10 pm. Contact us anytime!
Shipping FREE on a range of items!
For bulky items we have multiple items to reduce shipping costs:
Shipping to door, calculated at the product, cart, and checkout pages.

Collect from local depots we ship to, for reduced costs.

Collect for FREE from warehouse where products are shipped from.
You can find all our delivery/shipping details here.
If you have any questions contact us anytime.