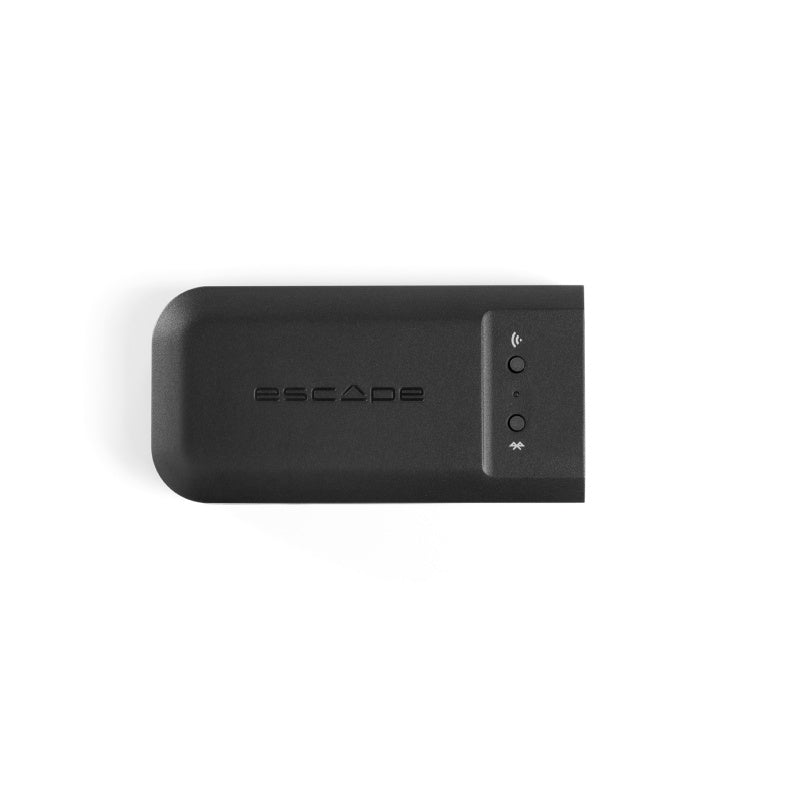 Wireless Audio Streaming | Escape M1 Air
Description

Why buy From Us

Shipping
M1 Air: Unleash the Power of Your Hi-Fi System
Upgrade your existing Hi-Fi system and experience high-resolution wireless audio streaming with the M1 Air streaming DAC. This universal module easily connects to most Hi-Fi systems, delivering exceptional sound quality with support for 192kHz / 24-bit hi-res audio files. Let's explore the features and benefits of the M1 Air:
Seamless Wireless Streaming
Chromecast built-in, AirPlay 2, Roon, Spotify Connect, and Bluetooth 5.0 compatibility ensure easy streaming from your smartphone or other mobile devices.
Enjoy your favorite music services like Spotify, Apple Music, Tidal, Qobuz, and more.
Enhance the P9 Experience
Expand the capabilities of the P9, our top-of-the-line model, with the M1 Air module. A dedicated compartment under the keyboard provides a separate audio input (AUX2) and a USB power supply connection.
Upgrade your P9 with the latest firmware version (MCU 3.26) for seamless compatibility with the M1 Air.
Create a Multi-Room Audio System
Connect multiple M1 Air modules throughout your home to create a hi-res multi-room audio system. Enjoy synchronized playback in every room with a reliable wireless Wi-Fi network.
Start small by connecting an M1 Air to your existing Hi-Fi system and expand later with the P6 Air or P9, both equipped with the M1 Air module.
Effortless Setup with iOS or Google Home
Easily connect the M1 Air to your wireless Wi-Fi network via iOS (Apple AirPlay 2) or the Google Home App (Android and iOS).
The M1 Air seamlessly integrates with popular multi-room audio streaming systems, ensuring compatibility with other brands that utilize the same technology.
Experience Music with Versatility
Chromecast built-in allows direct streaming from your phone, tablet, or laptop to your M1 Air or other compatible speakers like the P6 Air.
Spotify Connect offers convenient control via the Spotify App, providing high-quality audio playback. Please note that simultaneous streaming to multiple speakers is not currently supported.
Bluetooth Connectivity
The M1 Air features a built-in Bluetooth receiver (5.0) for effortless wireless audio streaming.
Complete Control with Escape® Remote App
Take full control of the M1 Air and other Escape® products using the Escape® Remote app on your smartphone or tablet.
Enjoy a unified and user-friendly experience with one application for your entire Escape® range.
Upgrade your audio experience and enjoy the freedom of wireless streaming with the M1 Air. Combine superior sound quality with effortless control, making it an essential addition to your Hi-Fi setup.
Wireless Audio Streaming | Escape M1 Air Technical Specifications
The M1 Air streaming DAC offers exceptional audio performance and versatile connectivity options. Here are the technical specifications of this powerful device:
Wireless Streaming Capabilities
Supports various systems for Hi-Res Multi-Room audio streaming (192KHZ/24-bit) over WIFI, including Chromecast built-in, AirPlay 2, Roon Endpoint, and Spotify Connect.
Lossless Audio Codec (FLAC, APE) and DSD support for high-fidelity audio reproduction.
Digital Interface and Control
Interaction via a customized ESCAPE® REMOTE APP for seamless control and effortless navigation. Compatible with iOS® and Android™ devices.
Apple® AirPlay 2 chipset for seamless integration with Apple devices.
Audio Outputs
Combined 3.5mm analog + digital optical toslink output for flexible connectivity options.
Maximum preamp output voltage (audio volume) adjustable via the Escape® Remote App in two levels: 1 Volt (default setting) for use with the P9, and 2 Volts for HIFI installations requiring a higher output voltage. (*Note: Do not change the maximum output voltage to 2 Volts when using the M1 AIR with the P9.)
Wireless Connectivity
WIFI 1 x 1 Dual Band 802.11 a/b/g/n/ac for reliable and fast wireless streaming.
Bluetooth® 5.0 for convenient wireless audio playback.
Audio Performance
THD + Noise: < 0.06% for distortion-free audio reproduction.
Frequency Range: 20Hz - 20KHz, providing a wide range of audible frequencies.
Compact Dimensions
Product dimensions: 89mm (L) x 45mm (W) x 18.9mm (H), ensuring a compact and space-saving design.
Wireless Audio Streaming | Escape M1 Air Documentation and Manuals
Wireless Audio Streaming | Escape M1 Air Apps:
Download the Google Home App from the Google Play store (Android devices) or the Apple App store (iOS) and use this app to pair the M1 Air with an existing WIFI network.
Escape® Bluetooth Speakers Escape Remote App:
Use all possibilities via the Escape® Remote application for your smartphone or tablet.
Peace of mind 30 day returns policy! Find out more here.
Price match guarantee*. Get more details here.
Review Rewards Program! Check it out here.
We provide customer service, via online chat, email, and phone 7 days a week, 7am to 10 pm. Contact us anytime!
Shipping FREE on a range of items!
For bulky items we have multiple items to reduce shipping costs:
Shipping to door, calculated at the product, cart, and checkout pages.

Collect from local depots we ship to, for reduced costs.

Collect for FREE from warehouse where products are shipped from.
You can find all our delivery/shipping details here.
If you have any questions contact us anytime.