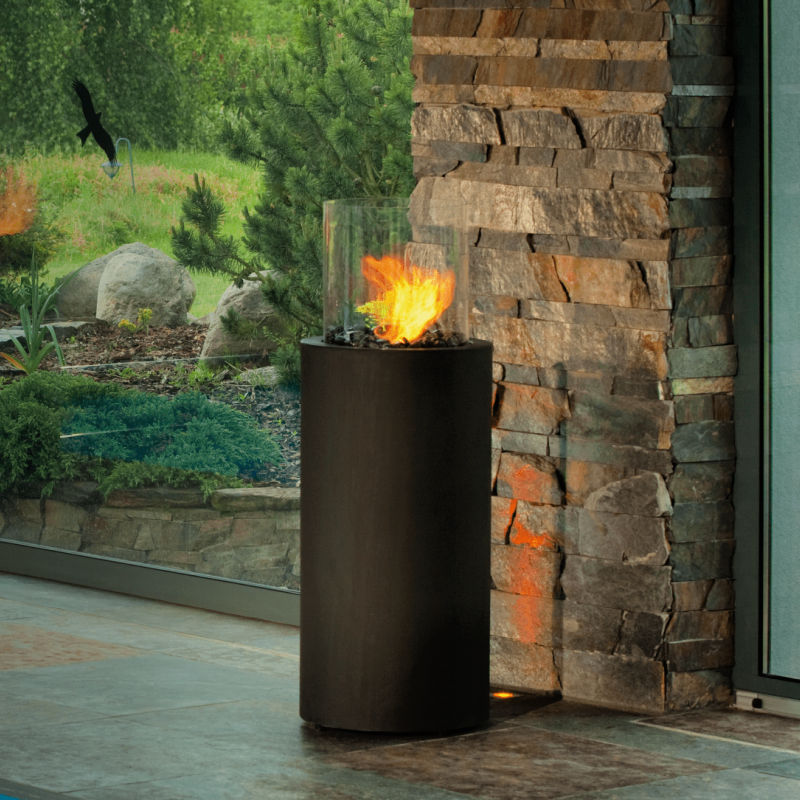 Fireplace | Planika Totem Commerce
Description

Why buy From Us

Shipping
Fireplace | Planika Totem Commerce Overview
Experience extended summer warmth and outdoor cosiness with the Totem Commerce outdoor fireplace. Its elevated design, eye-catching contrast, advanced safety features, and clean burning process make it a stylish and ecological addition to your outdoor space.
Elevated Flame Design
With the Totem Commerce, enjoy the beauty of real fire, elevated for maximum effect. The high placement of the flames lights up the surrounding area and draws attention, enhancing the warmth and beauty of your outdoor space.
Eye-Catching Contrast
The black body of the Totem Commerce creates a stunning contrast with the golden flames, making it an exquisite centerpiece for cosy summer evenings in your garden or any outdoor setting. Whether for commercial or private use, its stylish design is sure to impress.
Advanced Anti-Spill Technology
Thanks to the innovative anti-spill Commerce Technology, you can enjoy the fireplace without worry. Should you accidentally tilt this outdoor fire column, the fuel will remain safely inside the burner, adding an extra layer of security to your outdoor enjoyment.
Ecological and Clean Burning
The Totem Commerce is powered with ecological fuel of plant origin, ensuring clean, residue-free burning. There are no smoke or harmful substances released during the burning process. The only "by-products" are pleasant warmth and a small amount of CO2, comparable to the amount exhaled by humans.
Aesthetic Outdoor Decor
Besides providing warmth, the Totem Commerce serves as an elegant decoration for any patio or garden. Its beautiful flames create a naturally inviting atmosphere that will make your outdoor space a preferred destination for relaxation and gatherings.
Fireplace | Planika Rondo Commerce Specifications and Dimensions
Fuel Type Bio-Ethanol
Fuel Capacity 3 Litres
Burning Time 6-8 hours
Heat Output 2500 watts
Diameter 395 mm
GlassDiameter 350 mm
Total Height 1066 mm
Glass Height 293 mm
Weight 25 kg
Features No Smell
No Smoke
No Ash
Casing Finish Black Pollystone
Glass Tube
Burner Finish Stainless Steel
Eco Friendly Yes
Portable Yes
Fireplace | Planika Totem Commerce Video
Fireplace | Planika Totem Commerce Technical Specification Download
Fireplace | Planika Totem Commerce Technical Specification Download
Peace of mind 30 day returns policy! Find out more here.
Price match guarantee*. Get more details here.
Review Rewards Program! Check it out here.
We provide customer service, via online chat, email, and phone 7 days a week, 7am to 10 pm. Contact us anytime!
Shipping FREE on a range of items!
For bulky items we have multiple items to reduce shipping costs:
Shipping to door, calculated at the product, cart, and checkout pages.

Collect from local depots we ship to, for reduced costs.

Collect for FREE from warehouse where products are shipped from.
You can find all our delivery/shipping details here.
If you have any questions contact us anytime.