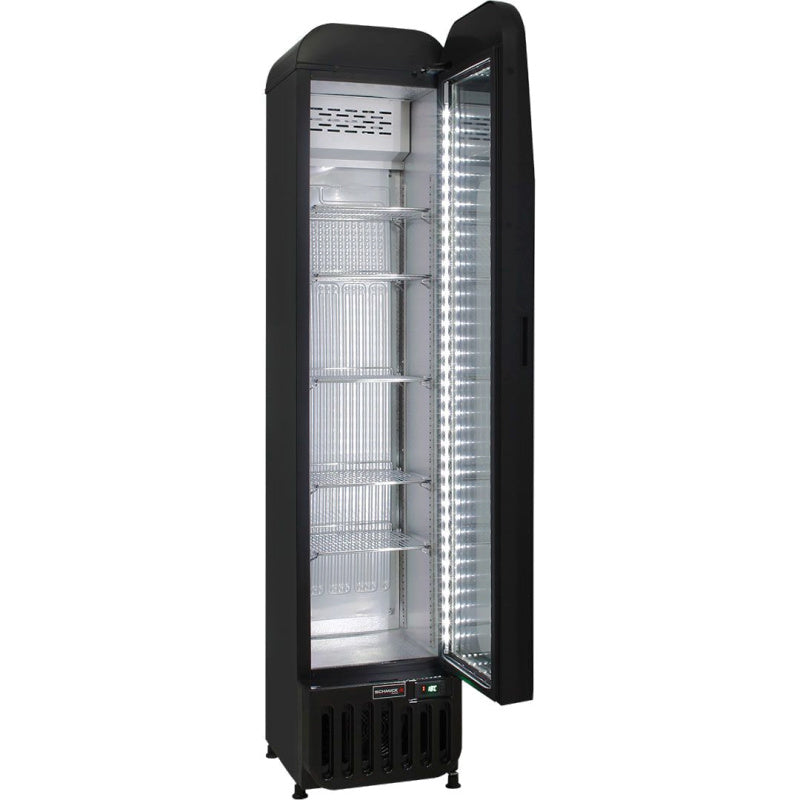 Bar Fridge | 135 Litre Upright
Description

Model Codes

Why buy From Us

Shipping
Bar Fridge | 135 Litre Upright
Perfect for Space-Constrained Areas
Looking for a unique and stylish way to showcase your drinks without compromising on space? Look no further than our 135 Litre upright Bar Fridge! This Bar Fridge is designed to make a statement with its slimline profile, measuring just 395mm wide, perfect for those tight spaces where every inch counts.
Enjoy FREE delivery in NSW, VIC, QLD (Gold Coast to Sunshine Coast), and the Adelaide region.
Showcase Your Drinks in Style
Whether you're a retailer, restaurant owner, or just want to make a statement with your man cave or entertaining area, our 135 Litre Bar Fridge is a perfect choice Don't miss the chance to show off your drinks and impress your customers or friends and family with this stylish and efficient fridge!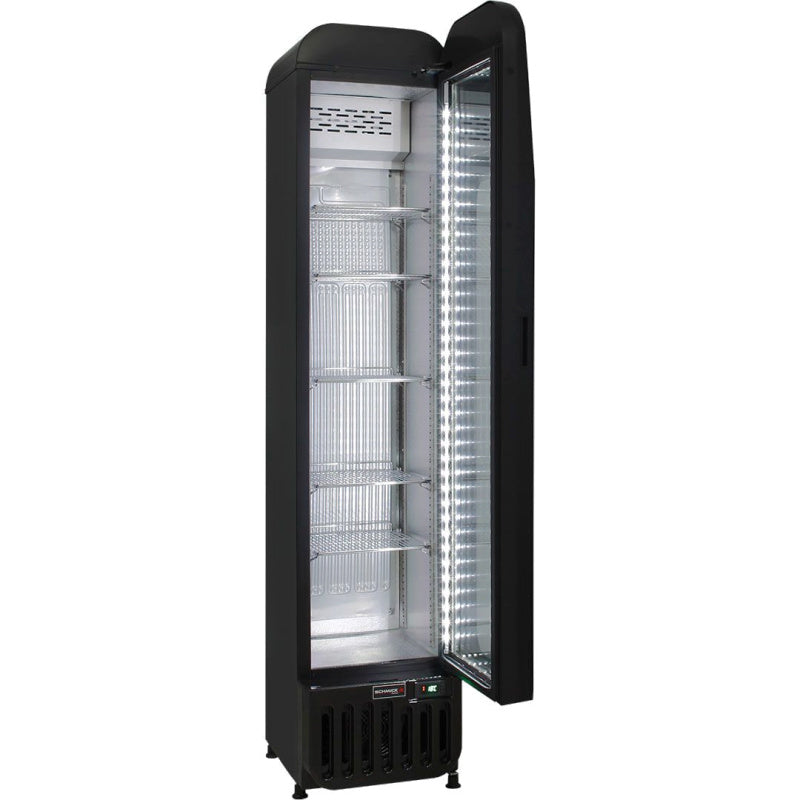 Bar Fridge | 135 Litre Upright Standout Features
Compact and Space-Saving: At only 395mm wide, this slimline fridge is ideal for showcasing your products even when space is at a premium.

Sub-Tropical Cooling: With a quality triple-glazed unit and sub-tropical rating, this fridge keeps your drinks perfectly chilled even in up to 38°C ambient temperatures.

Indoor or Outdoor Use: Versatility is the name of the game! Whether you want to place it indoors or outdoors, this fridge is up to the task.

Energy-Efficient: Featuring Noctua Silent and Quiet Fans from Norway, this fridge ensures efficient cooling while keeping noise levels as low as a fan-forced oven.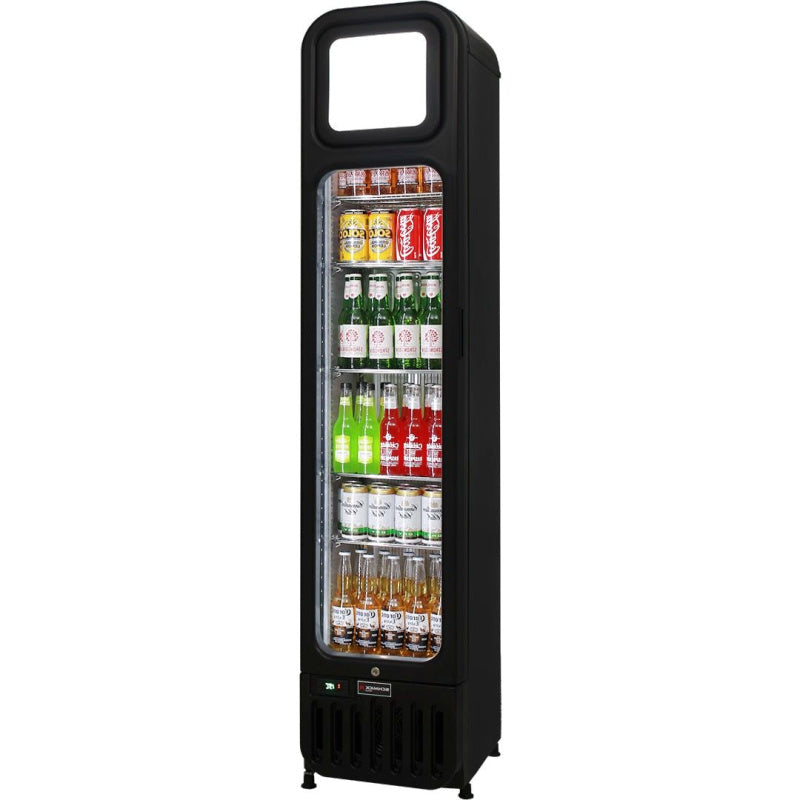 Flexibility with Innovative Adjustable Shelving
With a whopping 42 height positions available at 15mm intervals, you have the power to design your storage space exactly the way you want it. Say goodbye to wasted space and cramped areas; welcome the brilliance of a shelving system that suits your unique needs!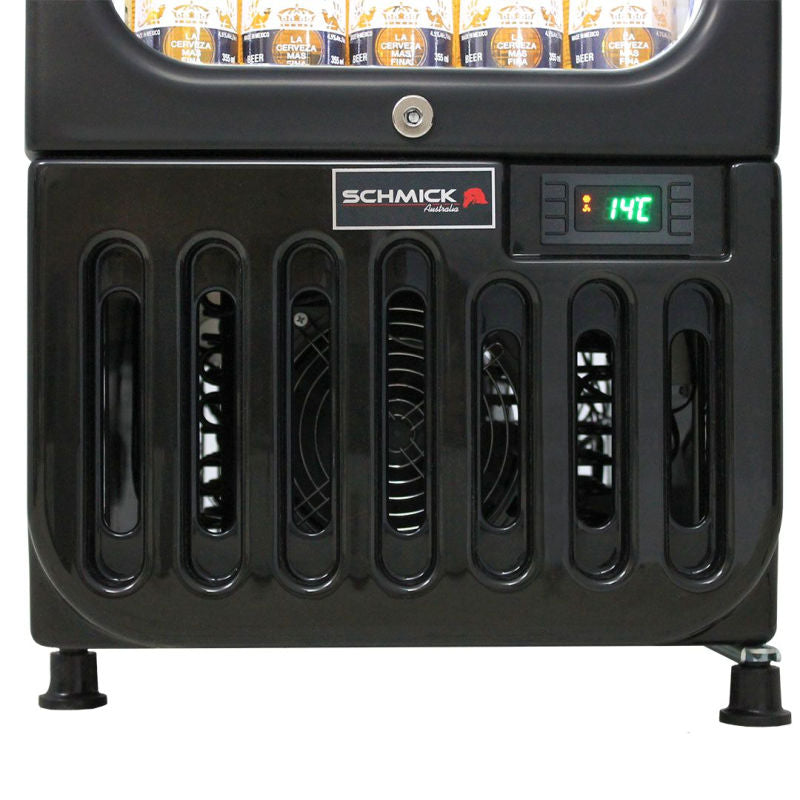 Whisper Quiet Operation
No more noisy disruptions! Our 135 Litre bar fridge boasts whisper-quiet operation at a mere 45.00dB (similar to a fan forced oven) Rest assured, your customers or guests will relish the tranquil atmosphere, making every moment enjoyable and conversation effortless.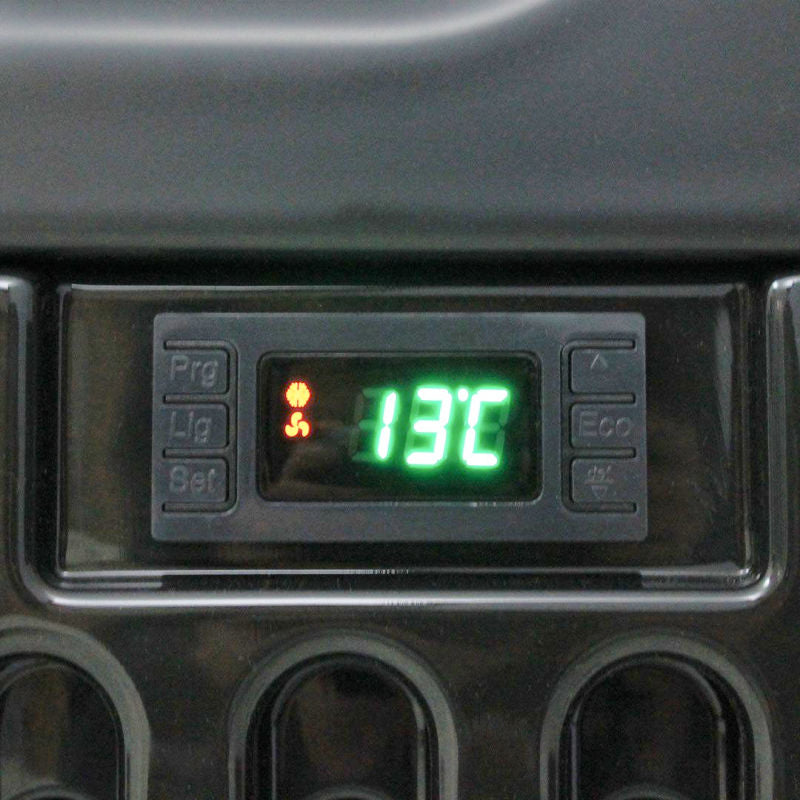 Tropical Rated Cooling
When the mercury soars, our bar fridge remains unfazed, thanks to its tropical-rated cooling system. It stands tall against intense heat, ensuring your drinks stay icy-cool and ready to be enjoyed, even in the hottest climates.
Bar Fridge | 135 Litre Upright | Specifications
Litres: 135
Weight: 80kg
Dimensions: Width - 395 mm
Depth - 476 mm
Height - 1850 mm
Capacity: 112 cans (375ml)
Noise Level: 45dB
(Similar to a fan forced oven)
Shelving: 6 chrome shelves
Body Colour: Black or silver
Interior Finish: Aluminium
Adjustable Feet: Yes
Lockable: Yes
Glass Door: Triple glazed
LOW E glass
Door Hinge: Right or Left Hinged
Power Consumtion: 1.96 kW/24hrs
Running Costs: Approx $183 per year
Approvals: Meps
SAA Electrical
EMC (C-Tick)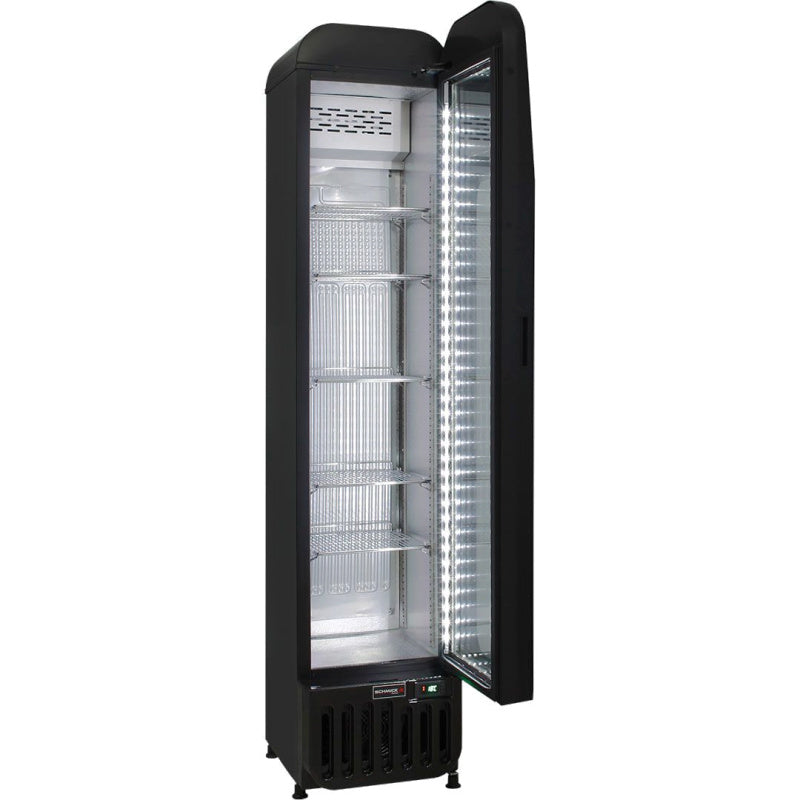 Bar Fridge | 135 Litre Upright | Complete Guide
For a complete bar fridge guide on maintenance, tips and performance read here
For a complete bar fridge guide on maintenance, tips and performance read here
Peace of mind 30 day returns policy! Find out more here.
Price match guarantee*. Get more details here.
Review Rewards Program! Check it out here.
We provide customer service, via online chat, email, and phone 7 days a week, 7am to 10 pm. Contact us anytime!
Shipping FREE on a range of items!
For bulky items we have multiple items to reduce shipping costs:
Shipping to door, calculated at the product, cart, and checkout pages.

Collect from local depots we ship to, for reduced costs.

Collect for FREE from warehouse where products are shipped from.
You can find all our delivery/shipping details here.
If you have any questions contact us anytime.